Stop Pretending You're The Messiah And Help Nurture The Free SHS Policy for Good--Akamba Fired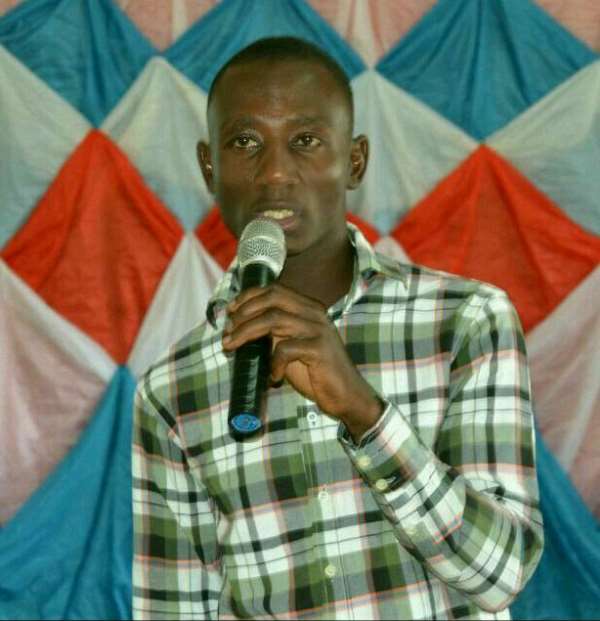 A student activist and former TEIN-NDC General Secretary of the NDC , Oscar Komla Bedzra has lambasted the NDC over a behaviour he described as "the Messiah behaviour in opposition" .
According to the student activist , he realised that , the NDC does not appreciate most policies introduced by the current government , top amongst the polices is the Free Senior High School(Free SHS) Policy . He made this point during a phone interview with a Kumasi based radio station .
In his speech, Oscar stated emphatically that , having been the General Secretary of the party on campus and even till date, he realised that majority of the NDC gurus doesn't stand with the free SHS not because of how it has been implemented, but how it has provided secondary education for Ghanaian children of school going age . "
I can tell you most of the NDC gurus most especially larger number of former government appointees are not in agreement with the Free Senior High School policy because of how it has provided the means for the poor to have access to Free Senior High school education. That is why the NDC as a party is doing everything humanly possible to ensure this policy doesn't become successful" . The former TEIN General Secretary Stated.
"I want to send a strong warning to the so-called Akamba youth or group , whatever they call it , to be very much circumspect in their utterances because the NDC gurus can cause you to go against the goodwill of society " .
He went on to advice the NDC to be circumspect in criticising the policy so as to bring on board constructive criticism ." I can only advice the so-called Akamba youth and the entire NDC to think twice in their utterances in order to ensure the growth of this policy that has has provided means of secondary education for most young Ghanaians of school going age " .
He concluded that he would ensure the policy is being criticised by well meaning Ghanaians and not persons like the NDC gurus and former appointees who are always bent on frustrating policies of the current administration in the name of power ahead of 2020 in their selfish interest.
He revealed that Joshua Akamba having been dismissed from the Armed forces for fraud according an internally disclosed source cannot criticise policies of a sitting government .