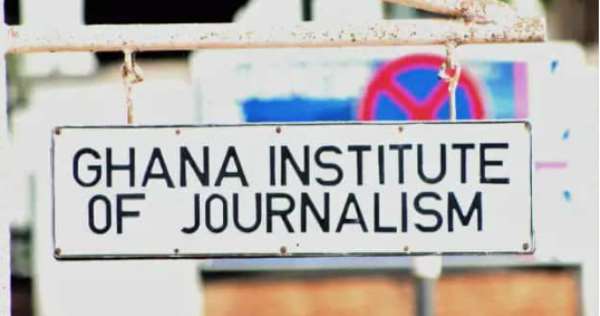 The Ghana institute of Journalism calls for submission of logo designs ahead of it's anniversary celebration. GIJ will mark it's 60th anniversary on 19th October 2019.
In preparation towards it's 60th anniversary, the institution has asked interested students to submit logo designs for the celebration. The best logo will be used as the official anniversary logo next year.
Oh how time flies; it's been almost six decades already and GIJ needs a logo that will best celebrate it's 60 years in Ghana as the nation and West Africa's premium and specialized communications university.
Let's get creative and get our fingers busy. With your hands pressed against the mouse let them deeply kiss creativity with a soft gradation on the screen of your laptops.
The Ghana Institute of Journalism was established on 16 October 1959 by Kwame Nkrumah, the first president of Ghana. Kwame Nkrumah had a vision to train a patriotic cadre corps of journalists to play an effective role in the emancipation of the African continent hence established the Ghana Institute of Journalism. The school had Mr Richard McMillan as it's first principal and journalism tutor. This should explain the name of GIJ's library.
Please contact the public affairs of GIJ on 0546971627 or [email protected] to submit your design or to have further information about the logo challenge. All the best!