The Girl Child Needs Support To Discover Her Potential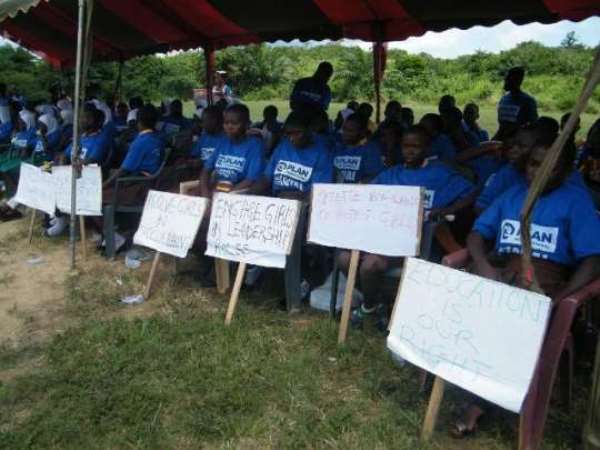 Mrs. Vida Owusu, Girl Child Coordinator of Kumasi Metropolitan Education Office, has underscored the need for everyone to join in the advocacy to support and empower the girl child discover their potentials.
This, she said, was vital to churning out responsible mothers and women leaders in our societies.
Girls played pivotal roles in the development of every home, workplace and almost every social gathering, adding that, 'with the girl child, we have a nation'.
Mrs. Owusu was speaking at the 2018 International Day of the Girl Child organized by the Defence for Children International Ghana (DCI) in Kumasi.
This year's celebration was held under theme 'With her: a skilled force'.
She expressed optimism that with increased advocacy, the abuses girls faced in their homes, schools and communities would cease.
She asked that more was done to inspire them to be innovative, to take charge of their own future.
Mr. Stephen Darfour, Ashanti Regional Director for the Department of Children, advised girls to take their education serious and resist early marriages.
He said over two million girls around the globe were forced into early marriages as at the end of 2017.
Mr. Darfour pleaded with parents to open up to their children so that they could report cases of abuse to them.
Nana Akomanyi Essandoh V, the President DCI-Ghana, pledged to continue to champion the cause of children, urging girls to develop self-esteem to avoid being lured into indecent acts.
He used the platform to counsel parents to report abuse cases to the police and to refuse to accept home settlement in case their daughters were abused.