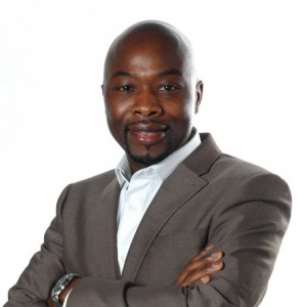 MTN Ghana and Business World Magazine is set to host the 24th MTN Business World Executive Breakfast Meeting with Mac Attram, an International Business Coach leading the discussion on the theme Leading Teams to Greater Results through Authentic Communication.
The Business Breakfast meeting is scheduled to take place on the 16th of October, 2018 at the Kempinski Hotel, the event will bring together top business executives and entrepreneurs across all sectors of the Ghanaian economy.
Mac Attram is a number one International Best-Selling Author and one of the most sought after Business Coach and Trainer for Entrepreneurs and Business Owners.
He is famous for helping business owners rapidly increase their sales revenues between 20% - 200% in just a few months, as well as implement better processes, and build winning business teams so that they can have more time off to enjoy their lives.
"At MTN Ghana we recognise the critical role in sharing good business practices which promotes economic growth. Holding such events, helps in inculcating an enterprising spirit in business owners and aspirants in today's challenging business environment", Corporate Services Executive Samuel Koranteng said.
The MTN Business World Executive Breakfast Meeting currently in its 7th year is a major thought leadership and networking platform for top business executives and entrepreneurs attracting over 800 executives annually.
The first MTN Business World Breakfast series was held in August 2012 and has brought along leading local and international speakers including Lisa Opoku, Yaw Nsarkoh, Brian Tracy, Robin Banks, Chinedu Echeruo, Siya Xuxa amongst others.
The last one which was held in July 2018 was on the theme "Blockchain Technology- A Force for Business Growth In Ghana".
About MTN Ghana
MTN Ghana is the market leader in the increasingly competitive mobile telecommunications industry in Ghana, offering subscribers a range of exciting options under Pay Monthly and Pay As You Go Services and Mobile Financial Services. The company has committed itself to delivering reliable and innovative services that provide value for subscribers in Ghana's telecommunications market. Since its entry into Ghana in 2006, MTN has continuously invested in expanding and modernizing its network in order to offer superior services to a broad expanse of the nation. MTN Ghana is a listed on the Ghana Stock Exchange.