Uninformed NPP Executive Slammed For Criticizing Bawumia's Travels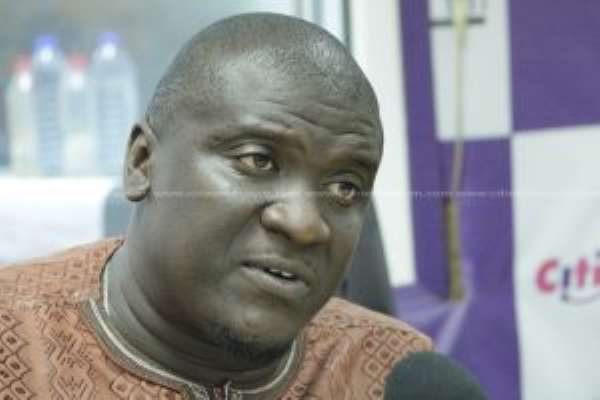 The Deputy Minister for Roads, Anthony Karbo, has slammed the Upper West Regional Treasurer of the New Patriotic Party (NPP), Tanko Dauda Daniel for chastising Dr. Bawumia over his 16-member entourage to Geneva in 2017.
Anthony Karbo in a statement copied to citinewsroom.com said the NPP executive was "uninformed."
Dr. Bawumia this week came under intense public criticism over a list of the 21-member delegation sent he traveled with to the 2017 United Nations Conference on Trade and Development (UNCTAD) at Geneva in Switzerland.
The spokesperson of the Vice President later said the actual number was 16 and not 21 as being reported.
But those who criticized Bawumia, including members of the Minority in Parliament said the list was a waste of the country's scarce resources and exemplified mismanagement by the Vice President.
Tanko Dauda Daniel who has since denied his comments on Facebook claims the post in which he said Bawumia's action betrays the NPP's stance against reckless spending by state officials was posted by hackers.
But in that Facebook post, he said there could a revolution in Ghana if the NPP continues on the path of wasteful spending.
"I hope what I read about the delegation of the Vice President of Ghana and his wife is not true. Truth be told, if these things continue to happen under the government of the NPP, I can foresee a revolution in Ghana. The endorsement of Nana Addo and the NPP in the 2016 elections was an expression of a kind of last hope by the people.

For us to continue witnessing the kind of unreasonable and irrational expenditures by people in government makes nonsense of democracy. That is why it will get to a point where the people will revolt against the government because they have lost all their hopes in politicians," he said.
But Karbo said the facts projected by Tanko were inaccurate, noting that the earlier list publicized by UNCTAD was a mistake.
Read Karbo's response below:
Bro these are the facts…I think Tanko was merely uninformed abt the facts. A simple crosscheck would save us all…
Dr. Bawumia was invited as a special guest of honor. He was, therefore, the only Vice President attending the program.
His entourage consisted of 16 and not 21 persons as the list suggests.
UNCTAD has admitted they made a mistake with the list and had subsequently pulled it down.
They inadvertently listed even the core persons who are always part of the Veep's entourage including valets, cameramen and aides as part of the delegation.
The wife of the Vice President, Samira Bawumia was also accused of a similar action as a listed circulating on social media suggested she was leading a 20-member delegate to an upcoming WHO conference. Karbo, in response to that matter, said;
In the case of the second lady, the initial list which was circulated was fake. This is the actual number she is leading and it is within the norms