Asanteman Council supports Asokorehene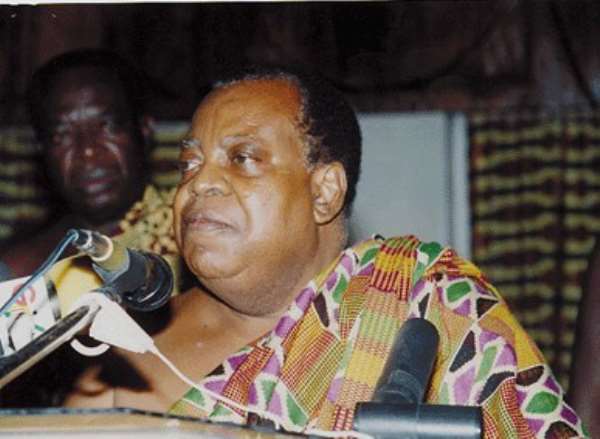 Kumasi, Oct. 27, GNA - The Asanteman Council has pledged its continued support for Nana Dr Susubiribi Krobea Asante, Omanhene of Asokore Traditional Area and said he is still the paramount chief of the area.
At its meeting in Kumasi on Thursday, the Council also threw its weight behind the decision of Nana Asante to destool two of his sub-chiefs who allegedly caused a publication to the effect that the Omanhene had been destooled.
Otumfuo Osei Tutu II, the Asantehene and President of the Council said chieftaincy was a noble and important institution that should be accorded the dignity and respect that it deserved, adding that people should be more conversant with the customs and traditions in their areas.
He warned people not to use politics of lies to soil the image of chiefs since politics was different from chieftaincy. Otumfuo Osei Tutu was not happy about the conduct of some people who used their weal th and influence to foment trouble and conflict in their area.
He commended Nana Krobea Asante for taking a quick decision to convene a meeting of the Asokore Traditional Council to discuss and destool the two sub-chiefs.
Otumfuo Osei Tutu also warned the media against sensationalism and advised them to always cross check their facts before coming out with a story.
Two sub-chiefs of Asokore, Nana Kwabena Dame, Kyidomhene and Nana Frimpong Ampem II, Akyeamehene caused a publication in a section of the media to the effect that they had slaughtered a ram to destool Nana Krobea Asante as Asokorehene.
The Asokore Traditional Council at an emergency meeting on Monday reacted to the publication and denied the reports, saying there had not been any such move by the council.
The Council, chaired by Nana Krobea Asante described the action of the two sub-chiefs as unconstitutional and therefore decided to destool the two sub-chiefs.