Minister Says Saglemi Housing Project Is "White Elephant"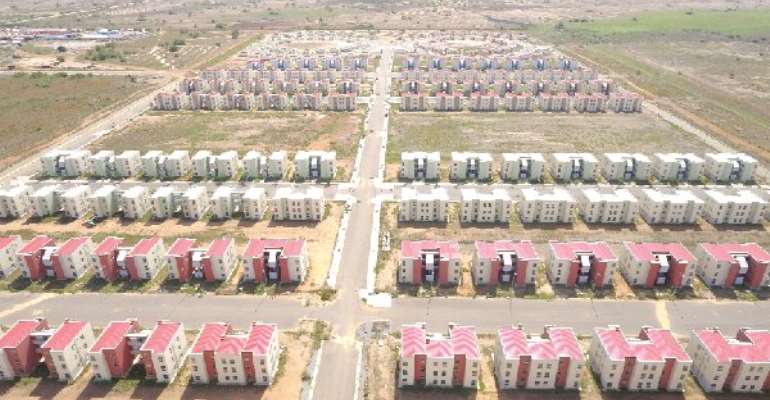 Works and Housing Minister Samuel Atta Akyea has described as "white elephant", a 1500 housing unit built under the Saglemi Housing project at Tsopoli in the Ningo-Prampram District in the Greater Accra Region.
According to him, the housing units which were inaugurated by former president John Mahama in 2016 were without basic amenities like water, electricity and drainage systems.
The Minister imputed criminality to the project which he said has suffered major deficit.
"The Seglemi structure that we see over there is a huge trouble. If we should go into why it has not been inhabited we will go into crisis. I can assure you there is a challenge in terms of how the monies were faithfully applied to the project, matters that the Attorney-General would have to look at and EOCO to investigate.
"They do not have the requisite infrastructure and amenities for people to go and inhabit the place. They do not have water facilities and decent drainage systems and therefore the money intended for the project has been spirited away with this kind of white elephant we are seeing," he said.
The $180million project, the first phase of which was inaugurated in 2016 has been without life almost two years after they were inaugurated.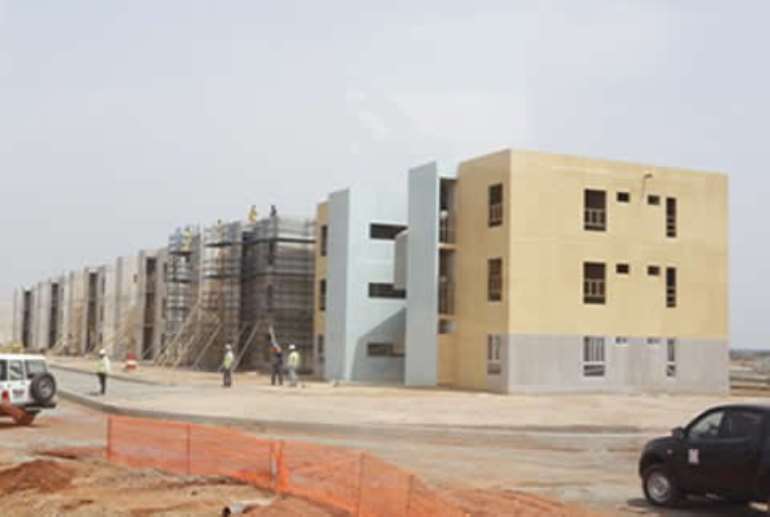 It involved 1,500 units out of the projected 5000 housing units, a project described as ambitious and could reduce the gaping housing deficit in the country.
The 300-acre housing facility is said to have one to three bedroom apartments for low-income earners.
But the project has been abandoned.
The Housing Minister said a lot has to be done to make the housing unit habitable.
"We need to bring the proceedings to a close, get credible people to complete the structures and when we have the amenities like water, electricity and sewerage systems people could go over and inhabit it," he said.