McDan Communities Champions League: Kaneshie To Host Week 4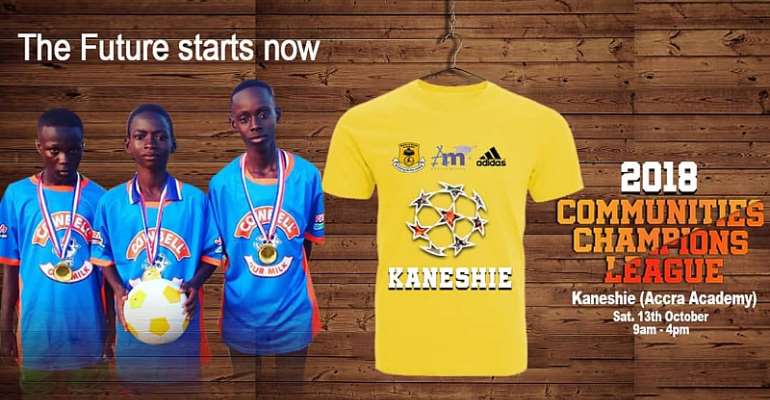 The St. Joseph's School Park at Kaneshie is ready to host the 4th edition of the Mcdan Communities Champions League on Saturday, October 13 2018.
The MCCL, organized by Books and Boots Academy is gradually becoming the most talked about after successful events at Ashaiman, Tema and Spintex.
With the motto 'Breathing Life into Dreams', the reading and soccer train will see another 8 clubs from the community, battle it out on the field after the Children, Under 15 years of age have been taught how to effectively read from 9:30am. The success story of the initiative is also growing as more sponsors yearn to come on board.
At Spintex a fortnight ago, it was a penalty shootout galore which Old Gold Fc won; at Tema, it was finding the back of the net and skills, which Chelsea Fc won and at Ashaiman, it was about tactics, stamina and style, which Missions Fc won.
MCCL, which is gradually and steadily revamping grassroot soccer which has been lost for some time now, has received lots of praise, with encouragement, support and Ambassadors.
Medical partners Medal Pharmacy, Education partners Active Minds, and Scholarship partners Christian Temple College with main sponsors Mcdan are keen on ensuring the dreams of the little ones are achieved.
A new winner joins the rest of the 3 champions in waiting and preparation for the Communities Champions League Knockout Finals.
The St Joseph's School Park is just Behind Accra Academy.