Upsurge Of Vigilantism In Ghana: A Great Menace To The Nation's Peace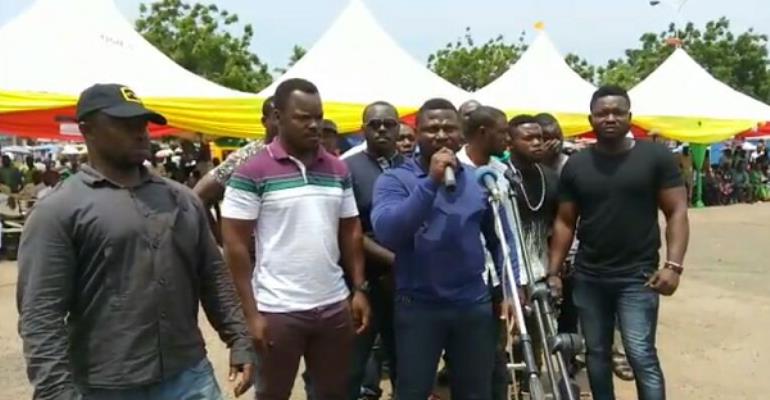 Failure of the security service has always been accounted as the precipitating factor to the proliferation of vigilante groups in Africa and Ghana in particular. It could possibly be a factor but personally I believe is as results of the hostile nature of political parties towards others and a complete mistrust in the political process of the state. Cases of ballot boxes protection and snatching, to brutal actions against opposition goes a great length to substantiate my view. Be that as it may, the act of vigilantism and for that matter, political vigilantism has always existed with us, backdating to Nkrumah's "veranda boys". Undoubtedly, they were useful as they contributed to the attainment of political sovereignty from the British.
However, its pervasiveness and their current modus operandi are what give me the creeps and the nation as a whole. From the root meaning of vigilantism, it suggest nothing of violence or taking the law into ones hands and doing what seems right in their eyes simply to protect the interest of the group it belongs to. It actually presupposes being watchful and staying wake purposely to avert crimes or any atrocity. It is categorically inimical to vandalism but this is what has become the norm for these so called vigilante groups in Ghana.
Essentially, the Machiavellian philosophy of "the end justifies the means" as a matter of fact has permeated our political discourse in that the two leading political parties in Ghana namely; the NPP and the NDC could resort to anything within their interest to win power hence, having gained notoriety for their continuous association with youth arms such as the 'Azoka Boys' (for NDC) and 'Invincible Forces' (for NPP). The last time I checked there were about 24 political parties in Ghana but it is these two major parties which are particularly associated with vigilante groups. Isn't it alarming? What shows these groups can't metamorphose into an extremist group?
A critical look at the nation's politics could let one discern some form of clientelism in there. Political campaigns have been full of promises. "Vote for me and I will do this, support my vision and I will do that". With this, it conspicuously indicates that, these groups must be receiving so many promises from their associated political parties in the form of jobs, money and all that you can think of. Therefore, if the party becomes reluctant or fails to fulfill these promises, they resort to all means to forcibly capture state resources, property and opportunities.
Relative to the above, is it surprising seeing these groups illegally confiscating state property, forcibly ejecting state officials from their apartments, physical assault of former government appointees and engaging in all manner of human right abuses? I leave the answer to your conscience.
It is imperative to note that political vigilantism in generality do have some sort of pertinence inasmuch as democracy is concern but in the case of Ghana, let me urgently declare that the peace of our dear nation is at stake. From the lenses of my study in Conflicts in Africa, we could also experience what had happened in Sierra Leone, Liberia among others in some days to come if an urgent panacea is not administered to this unfortunate menacing circumstance.
It behoves the NPP and the NDC to publicly declare these bodies alien to them and to disband any form of such groups associated with them. Government ought to pay a critical attention to this vigilante hullabaloo and go to every length possible to bring these acrimonious bodies into extinction. We love the peace our nation is enjoying and never want to exchange it for anything whatsoever.
May our motherland flourish forever!