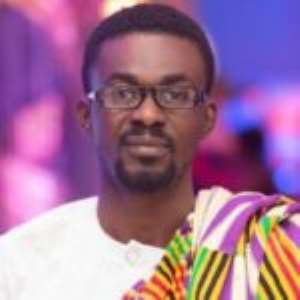 The woes of embattled the Founder and Chairman of MenzGold Ghana Limited, Nana Appiah Mensah, has assumed interesting proportions as he ceases not to stop fighting the system, running to an international law firm for succour.
The Zylofon man, whose claim of a United Kingdom office branch was embarrassingly packaged in doubt and disproof by an ace journalist, Israel Laryea, has laced his boots for an international legal showdown with the Bank of Ghana (BOG) and the Securities and Exchange Commission (SEC) over the closure of his business.
NAM1, as he is popularly called, is assertive in his stand to fight the two institutions that seek to regulate and protect the financial sector, and Ghanaians, from exploitation.
The international law firm, Amsterdam & Partners LLP, is being contracted with respect to ongoing discussions of the company with the government of Ghana, concerning the activities of companies in which he is a principal shareholder.
"It is a pleasure to work with Mr. Appiah Mensah and the Menzgold Ghana team and assist in this matter where they have been subject to unfair treatment," said Robert Amsterdam, the Founding Partner of Amsterdam & Partners LLP. "Our team will liaise closely with local counsel on the ground in Ghana to work toward a successful resolution for the company management, its loyal customers, and the relevant regulatory agencies," representatives of the law firm stated.
Amsterdam & Partners LLP is an international law firm engaged in international legal matters and representations globally, and throughout Africa.
The firm, in recent times, has represented opposition Ugandan Member of Parliament Robert Kyagulanyi (Bobi Wine), as well as the former President of Zambia, Rupiah Banda, Nasir El-Rufai, Governor of Kaduna State (Nigeria), and the former Governor of Akwa Ibom (Nigeria) Godswill Akpabio.
Amsterdam & Partners LLP also maintains offices in Washington DC and London, and is presently engaged in more than a dozen countries around the world.