Establishment Of West Africa Election Council Crucial--Speaker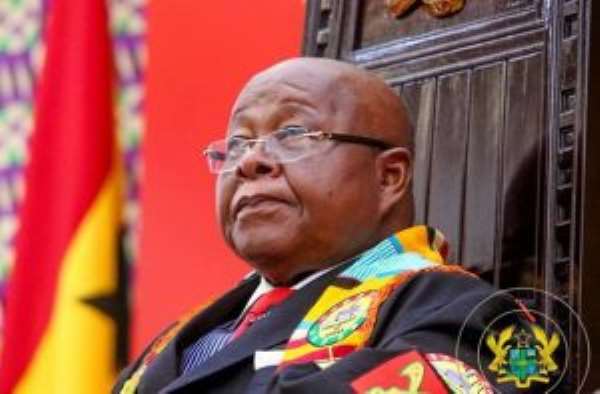 The Speaker of Parliament, Prof. Mike Oquaye, is calling for the establishment of a West African Electoral Commission to oversee elections in the sub-region.
According to him, if the sub-region has been able to collaborate in establishing a military force such as ECOMOG to deal with various situations of instability in the past, it should not be difficult to form a body to supervise elections in member countries.
The Speaker said this at the 2018 University Of Ghana Alumni Lecture on the theme, Strengthening democracy and good governance in contemporary Ghana: Some Challenges.
"A baby suggestion of mine; we are proposing a West Africa Electoral Commission to cater for all elections in West Africa under the auspices of ECOWAS. If we can cooperate to fight wars which spring out of electoral conflicts we should be able to cooperate effectively to prevent conflicts. We recommend the following. If we can have the West Africa Exams Council, why can't we have West Africa electoral council?"
He also recommended a common voters' register for West Africans, saying with this platform, "every name will appear only once."
There's been several instances of electoral violence in some West African countries including Togo and Burkina Faso.