The Persistent Flow Of Poverty In Ghana Is Getting Anomalous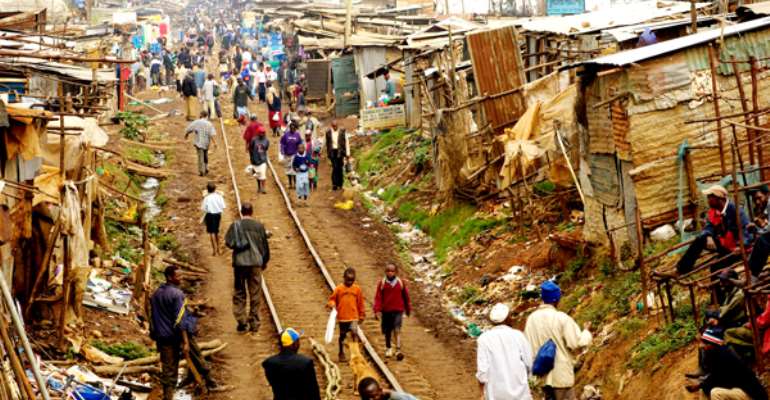 I will first of all extend my utmost greetings to the good people of Ghana for the efforts that they've made in maintaining the peace and unity in the country despite wallowing in suicidal poverty. Indeed, the subject of poverty is one of the redundant topic that has been discussed in our media landscape but we woefully failed to overcome it in this noble country. As a patriotic citizen, my views are gathered based on my two decades experience and observation in Ghana.
Clearly, poverty is not razzmatazz in a way that will make it difficult for Ghanaians to adequately comprehend. And in fact, many scholars have defined poverty in their own perspectives or ideas, but it has come to the notice of mankind that poverty is a multifaceted concept. Wikipedia defined poverty as a complete lack of the means necessary to meet basic personal needs such as food, clothing and shelter.
It is undoubtedly that Ghana as a country has identified poverty for a long time so why can't we develop the idea of mitigating it if eradication cannot be possible.
Poverty is not a hidden canker in Ghana, it is a precarious challenge that continues to destruct the mental drive of people and developmental standards of the country as well. But before we can battle it out, we must identify it first and after the identification we will then label the measures that will put in place to minimise it.
In our case as a country, we have performed abysmal in the reduction of poverty whiles possessing the needed resources that can overshadow it ones and for all. In fact, it will be a huge mistake if we stick to the mere notion that " rich people will continue to be rich and the poor will continue to be poor". Although God hasn't created us to be in the same echelon but it doesn't disadvantage us from exploiting our cognitive faculty.
There are many opportunities in our doorsteps that we can utilise but we look far for different ones. Tony Blair once asserted in BBC discussion that "the cause of poverty is inequality of opportunity". In so saying, we shouldn't compare ourselves to others who have had themselves a better opportunities, whatever little opportunity you get in your hands should be appreciated and utilised more than the better one.
In fact, comparison as they say is never a panacea for success but when you have the self confidence then every opportunity will be there for you.
Believe me or not, if deep analysis is going to be considered Ghana will become top richest country in the world. In Ghana, we are very comfortable with a lot of things but we don't know those habits are what's keeping us poor. In reality, there are many things that Ghanaian citizens indulged in that put us in the book of poverty. Clearly, these points below are undoubtedly the main cause of abject poverty in Ghana.
(a) Lack of creativity
(b) Wasting Of Resources
(c) Wasting Time On Unnecessary Things
(d) Extravagant Lifestyle
(e) Lack Of Confidence
(f) No Value For Time
(g) Vision less
(h) Inability to save
(i) Disregard For Menial Jobs
(j) Selfishness
The aforementioned points played a major role in the cause of poverty in Ghana and these points shall be demystified to the readers in my next write up.
Today, People from all walks of life are running halter skelter just to ensure that basic necessities are being provided. With no hesitation, we must develop the alacrity to search for better opportunities and also keep it in our norms cord that Ghana is not an abode for poverty and we must all come with our individual and collective efforts to bring the existence of poverty to the lowest of the most low.
God bless Ghana and the good citizens!
Abu Hafiz
[email protected]