ACILA Engages Journalists On Human Rights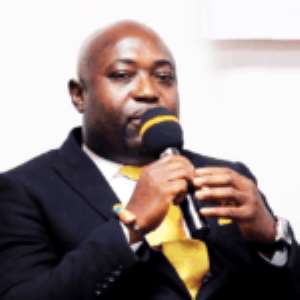 Selected media practitioners from the Ashanti and Brong-Ahafo regions have been schooled on domestic and international human rights at a two day workshop organised by the Africa Center for International Law and Accountability (ACILA) in Kumasi.
The workshop is aimed at improving the reporting skills of over 50 participants on human rights under the theme: "Ghana's Obligations under Domestic and International Human Rights Law".
The participants were taken through international human rights conventions and key human rights abuses and discrimination by experienced resource persons, including Dr. Stephen Kofi Sondem, Public Law lecturer of the KNUST Faculty of Law, Mr. Zakaria Tanko Musah, Legal Practitioner and Lecturer at the Ghana Institute of Journalism and Dr. Augustina Naami, Lecturer of the Department of Social Work of the University of Ghana, Legon and Miss Afia Pokua, News Editor at Adom FM.
Dr. Naami noted that even though Act 715 of 2006 provided for the over five million persons living with disability, executing and implementation of these provisions in the various Articles are slow and, therefore, impacting negatively.
According to her, women with disability are more likely to be unemployed and abused, and said the continued exclusion of persons living with disability in society violates their rights and must be made to enjoy all rights due them, noting that Ghana is not enforcing its laws domestically.
Dr. Sondem treated the development of International human rights law, as well as give an assessment of the treatment of vulnerable groups, particularly women branded as witches in the Gambaga area, while Ms Afia Pokua stressed the importance for all vulnerable groups to get access to justice.
"Justice should be rendered to minority groupings because all are equal before the law", she stated.
Mr. Tanko Musah took the participants through Sources of Law, Divisions of Law, Freedom of Expression and Media and Fundamental Human Rights to enable them deal with human rights issues.
Participating journalists were awarded certificates at the end of the two-day event.
Meanwhile, the Executive Director of ACILA, Mr. William Nyarko, encouraged journalists to arm themselves with the law and the knowledge required to hold duty bearers accountable and remain relevant agents of development.
He urged journalists to help protect and defend the fundamental human rights and freedom of lesbians and homosexuals because the 1992 constitution guarantees the rights and freedom of every Ghanaian, including lesbians, homosexuals and all other minority groups.
It also includes girls, women, children, albinos, lesbian, homosexuals and persons living with disabilities.
According to him, abusing the rights of lesbians and homosexuals is a breach of the supreme law of the land and said the act is different from the rights enjoyed, hence the need to protect LGBTIs.
"We must know how to separate the act from the rights and protect them."
Mr. Nyarko strongly condemned same sex marriage, which he said was against Ghanaian culture, but added that lesbians and homosexuals also have the right to movement, life and to form any association of their choice, which rights were guaranteed by the constitution.
"Non violation of these rights is a provision of the law", he stressed.
He also disclosed that ACILA offers various opportunities to enhance media work, including grants for journalists to embark on investigative journalism.