Statement: Unneccesary Attempts To Divert Attention By John Jinapor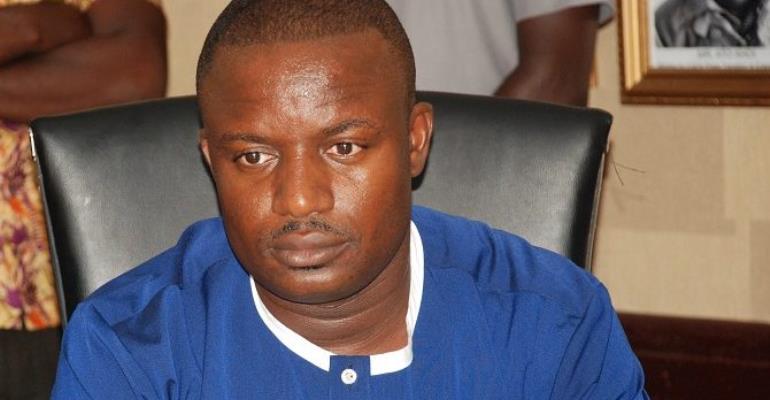 We have noted with concern the deliberate and orchestrated attempt by Ex. President John Mahama and his appointees, led by the John Jinapor to undermine and corrupt the sterling achievements of President Akuffo Addo and his administration, particularly in the energy sector.
It is obvious that John Mahama and his appointees , realizing that the achievements of the Akuffo Addo administration, after just 22 months have dwarfed the more than 8 years of their administration, are now only attempting to raise red herrings and tangentials. We serve notice that we will no longer allow propaganda to continue.
It is interesting that after signing over 26 thermal Power Purchase Agreements (PPA's) which would have resulted in capacity charges of over $17.2 billion over the agreements' period , Mr. Jinapor ignores that huge elephant in the room and is seeking to raise his own set of issues. Mr. Jinapor should explain to the people of Ghana the rationale for signing all the take-or-pay PPA's during his tenure at the Ministry of Energy. He played very critical roles in the signing of these numerous and expensive PPA's which ultimately lead to astronomical increases in electricity tariffs. The good people of Ghana are demanding explanations for such gross incompetence displayed by John Jinapor during the Mahama administration.
The careless abandon with which the John Mahama administration failed to put in place the necessary measures to utilize ENI gas has not been forgotten by the people of Ghana. The competent approach with which the Akufo-Addo government is silently managing the huge mess left by the likes of John Jinapor is noteworthy. Mr. Jinapor is showing the wisdom in the words of the president when he addressed the nation at his first State of the Nation Address. The president minced no words when he stated that " Too much time, energy and resources were spent in the past, in my view, without a deliberate, conscious assessment of their impact on jobs and whether or not we were spending wisely to improve the lives of the people, communities and businesses."
It is noteworthy that the President on the same occasion stated that "I was not elected by the overwhelming majority of the Ghanaian people to complain, I was elected to get things done. As we seek to silently fix the huge mess, the people of Ghana will appreciate it if Mr. Jinapor and his likes stop trying to confuse the public. The good people of Ghana are disgusted by outbursts of persons like John Jinapor, seeking to divert attention from the national development agenda.
We have not found it worthy to respond to any of the allegations he has raised because the people of Ghana know such statements for what they are – unnecessary diversions. In the words of Shakespeare, such are full of "sound and fury, signifying nothing."
Nana Damoah
Head, Communications and Public Affairs
Ministry of Energy