Tain: Leap Beneficiaries Receive Payment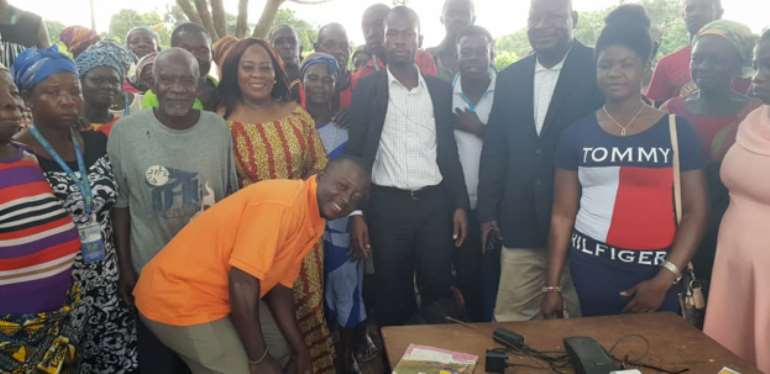 Eight hundred and twelve beneficiaries of the Livelyhood Empowerment Against Poverty (LEAP) programme in the Tain District have receive their monies.
LEAP is a social intervention programme by government with the aim of reducing poverty by increasing consumption and promoting access to services and opportunities among the extreme poor and the vulnerable.
Aside supporting the vulnerable to meet their basic needs of survival in areas like food intake, health care services, investments in petty trading etc, all members of LEAP are afforded with some complimentary services aimed at further reducing their financial burden and elevating them from a status of marginalization.
According to Mr. Atingbani Moses, the District Social Welfare officer, the LEAP grant is a household and the amount received a household is determine by the number of eligible members in the households.
"Households with one eligible member would receive GH₵ 64.00, household with two eligible members would receive GH₵76.00, household with three eligible members GH₵88.8 and household with four or more eligible members would receive GH₵106.00" he said.
The District Chief Executive Lawyer Charity Akua Foriwaa Dwommoh who visited payment centers at Tainso and Nkwanta to monitor the progress of the exercise said government is committed to alleviating extreme poverty hence the introduction of the LEAP to support extremely poorly households to meet their very basic needs for survival.
Data enumeration is ongoing to add additional beneficiary households to cover more beneficiaries in the district, she said.