'Let's Leave 'Silo' Mentality In Public Service'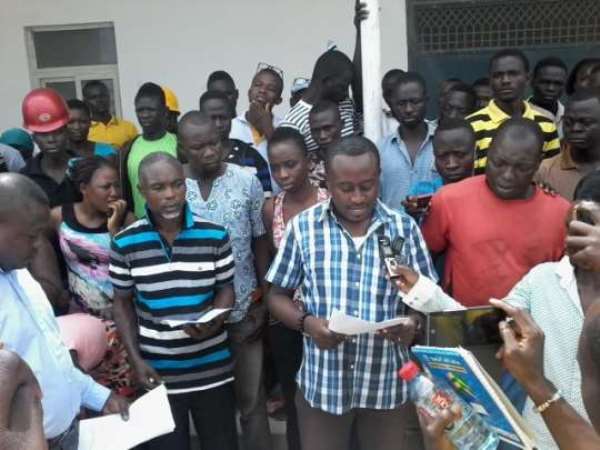 Dr Esther Ofei-Aboagye, a Member of the Local Government Service Council, has asked Ministries, Departments and Agencies (MDAs), Public Corporations and State Owned Enterprises to eschew 'silo' mentality and foster closer working relationships.
She said that had become necessary so they could deliver on crosscutting issues including disability, gender, health, security and disaster prevention.
Dr. Ofei-Aboagye at a day's dissemination and sensitization workshop on Inter-Service and Sectoral Collaboration and Cooperation Systems (ISCCS) in the Volta Region, in Ho, said citizens experienced governance through public organizations, hence the need for them to work together for effective public sector delivery.
'Public service must be coordinated. This goes beyond well wishes. It has legal obligations in Local Government Service Act (Act 936),' she stated, adding, development must be 'seamless'.
The Local Government Expert said it was therefore important for the institutions to coordinate activities and join energies with unity of purpose, in community entering activities to reduce duplications and overlaps.
Dr. Ofei-Aboagye asked MDAs and public corporations to consider inter-institutional engagements and share websites, logistics, conference facilities and joint service delivery.
She said that would help reduce fatigue, frustration and make public service appealing to local and foreign investors and stop civil society from 'asking so many questions.'
Dr. Ofei-Aboagye said development was multi-sectoral and multi-stakeholder and reiterated the need for the institutions to deliberately set out to work together base on trust and mutual understanding.
Dr. Nana Ato Arthur, Head of Service, Local Government Service, in a speech read on his behalf said effective Inter-Service and Sectoral Collaboration and Cooperation System would enhance holistic planning, reduce institutional conflicts, ensure judicious use of resources and promote transparency and accountability.
He said it would also improve local economy, poverty reduction, enhance social cohesion and gender mainstreaming.
Dr. Archibald Yao Letsa, Volta Regional Minister, said it was important all institutions worked together as a unit and stated the readiness of the Volta Regional Coordinating Council to share its 'meagre' resources including vehicles and conference halls with other institutions for effective service delivery.
GNA
By A.B. Kafui Kanyi, GNA