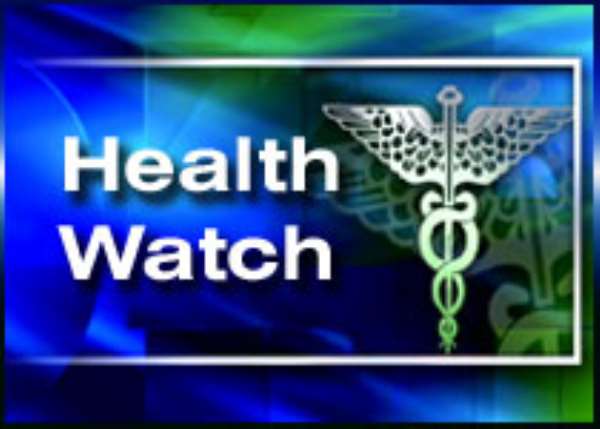 ...NIDs are taken seriously - Antwi Agyei Accra, Oct. 27, GNA - Ghana is nearing the stage of being a polio-free nation if immunization programmes are taken seriously, Dr Kwadwo Antwi-Agyei, Programme Manager of Expanded Immunisation Programme of Ghana Health Service, said on Thursday in Accra.
He said Ghana had not recorded any cases of poliomyelitis since 2003 and no Ghanaian child had been paralysed in 2001 and 2002. "This gives a positive sign that if no case is recorded from now to 2006 we'll be certified as a polio-free nation."
Briefing the media on the second phase of the National Immunization Days (NIDs) scheduled for November 11 to November 13 for the first round and December 9 to December 11 for the second round, Dr Antwi-Agyei said eight cases that were recorded in 2003 were managed and responded to with mass campaigns.
"Our concerted efforts during the four rounds of NIDs in 2004 and two rounds in the early part of 2005 have proved successful since no child has been paralysed by polio."
Dr Antwi-Agyei cautioned that there was the need for Ghana to keep the country a polio-free nation since countries like Burkina Faso, Nigeria and C=F4te d'Ivoire had been noted as endemic and re-established transmission countries putting Ghana at risk if intensive measures were not put in place.
About 50,000 volunteers and 4,500 supervisors have been recruited for the exercise and more than five million children under six are programmed for immunization.
The exercise is supported by the Governments of Ghana and Japan; Ghana Health Service, WHO, UNICEF, Polio Plus Committee, Centre for Disease Control and USAID.
Children, who would be immunised during the first round, would receive Vitamin A drops.
The Polio germ paralyses children for life and can kill in some cases. Between 10 doses and 15 doses are needed to protect children fully against polio for life.
Dr Antwi-Agyei called on parents to ensure that their children were immunized in all the rounds and also patronise the routine immunisation, which would demand only five visits to fully protect children under-one year from the nine childhood killer diseases.
Representatives from WHO and UNICEF commended Ghana for the measures put in place to contain and manage the situation for the past years and urged them to intensify their activities to ensure the certification by 2006. They pledged support to make the exercise a fruitful one.
Dr Lawson Ahadzie, Acting Director of Public Health of the Ministry of Health, who presided, said extra polio doses were safe for the children and would boost their protection against polio. He urged the public to report any child below 15 years, who would suddenly develop weakness of legs and arms to the nearest health facility for free laboratory tests and further medical assistance.