Three Deputy CEOs For COCOBOD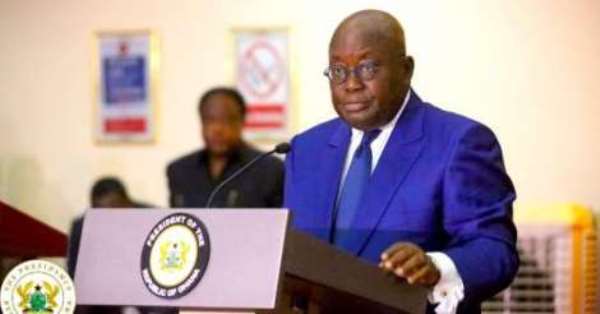 President Nana Addo Dankwa Akufo-Addo has appointed three deputy Chief Executive Officers for Ghana Cocoa Board.
They are Mr. Emmanuel Ray Ankrah (Dep. Chief Executive, F&A); Dr. Emmanuel Agyemang Dwomoh (Dep. Chief Executive, A&QC); and Mr. Emmanuel Adem Opoku (Dep. Chief Executive, OPS).
Nana Akufo-Addo made the appointments pursuant to Section 12 (2) of the Ghana Cocoa Board Act, 1984 (PNDCL 81) (as amended).
This was announced by the CEO of Ghana Cocoa Board, Joseph Boahen Aidoo, in a circular to the staff of COCOBOD, dated 8 October 2018.
The appointments of the deputy CEOs comes a few days after the president, with immediate effect, reassigned the Deputy Chief Executive Officer-In-Charge of Agronomy and Quality Control at COCOBOD, Dr. Yaw Adu-Ampomah, to the Ministry of Food and Agriculture.
A letter titled: 'Reassignment to the Ministry of Food and Agriculture', dated 1 October 2018 and addressed to Dr. Adu-Ampomah by Nana Asante Bediatuo, Secretary to the President, said: 'The president has, with immediate effect, reassigned you to the Ministry of Food and Agriculture as a Special Adviser on Cocoa Affairs to the Minister'.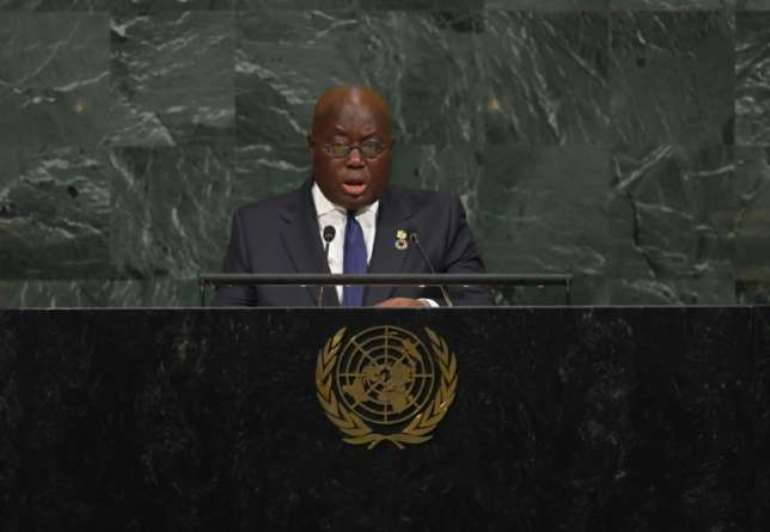 Le pr?sident ghan?en Nana Akufo-Addo ? la tribune de l'ONU ? New York, le 21 septembre 2017 (AFP/File)
'You are directed to report to the ministry for the reassignment to be regularised.
'Please accept the president's best wishes', the letter stated.
The letter did not give any reasons for Dr. Adu-Ampomah's reassignment.
Sixty-seven-year-old Dr. Adu-Ampomah retired from public service in the Kufuor administration which span 2001 to 2008. He was later given a two-year contract by COCOBOD as a plant breeder responsible for its pollination programme.
In 2017, Dr. Adu-Ampomah served as the Head of the Transitional Team in charge of Cocoa Affairs as the Mahama administration was handing over power to the Akufo-Addo government.
Dr. Adu-Ampomah also chaired the committee that investigated the purchasing of Lithovit Foliar fertiliser by COCOBOD under former CEO Dr. Stephen Opuni.
The same committee recommended the termination of the employment of a senior scientist at the Cocoa Research Institute of Ghana (CRIG), Dr. Afrifa, who served with COCOBOD for 30 years.
Apart from that, Dr. Adu-Ampomah also testified against Dr. Opuni during investigations by the Economic and Organised Crimes Office (EOCO) into the GHS217 million fertiliser saga.
Among other things, Dr. Adu-Ampomah believed most of the fertilisers tested under Dr. Opuni's tenure did not go through the right processes.
Dr. Opuni and businessman Seidu Agongo are currently facing 27 charges of willfully causing financial loss to the state in one of those cases through three separate fertiliser supply contracts between 2014 and 2016.
The contracts were GHS43.1million (2013/2014 cocoa farming season), GHS75.3million (2014/2015 cocoa farming season) and GHS98.9million (2015/2016 cocoa farming season) totaling GHS217million through sole-sourcing, the state claimed, adding that procurement procedures for sole-sourcing were not followed.