'Include Eye Care In General Services' - Ophthalmologist Society of Ghana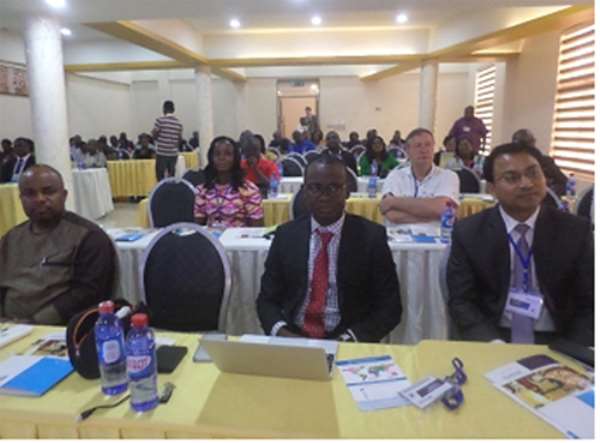 Ghana has only 91 ophthalmologists to cater for about 28-30 million Ghanaians
Members of Ophthalmologist Society of Ghana (OSG) have called on government to integrate eye care services into general care.
According to them, one of the causes preventing people from accessing eye care is cost and distance, adding that including eye care in general service would reduce preventable blindness.
Members of the society revealed this during the 28th Annual General & Scientific Meeting at Sunyani themed: 'Universal Eye Health: A Global Action Plan' with global focus of making sure nobody gets blind by 2020.
Delivering the keynote address, Dr. Boateng Wiafe, an ophthalmologist and treatment adviser, expressed his fear that the world target of making sure nobody goes blind by 2020 is far from being a reality due to preventable factors like cost.
Dr. Wiafe added that the cost of access to eye care services is a major impediment to most Ghanaians.
He, therefore, called on government to ensure free eye care service to the poor by including it into the National Health Insurance Scheme (NHIS).
Addressing the 91-member society at Sunyani, the president of the association, Dr. Michael Gyasi, expressed worry that in 10 years' time, half of the membership of the association is going to retire and leave the country with acute shortage doctors of ophthalmologists.
He said there are currently only 91 ophthalmologists in the country. This, he said, is a challenge, so he called on government to train more ophthalmologists to increase access to eye care service.
"Most of you may not be aware, but each time there has been a change due to retirement, anxiety gripped our society. We need to plan the next eight to 10 years and build capacity so that we can increase our numbers we should encourage the young ones to do public health alongside their qualification," he said.
[email protected]
FROM Daniel Y. Dayee, Sunyani