Conference Held On Coffee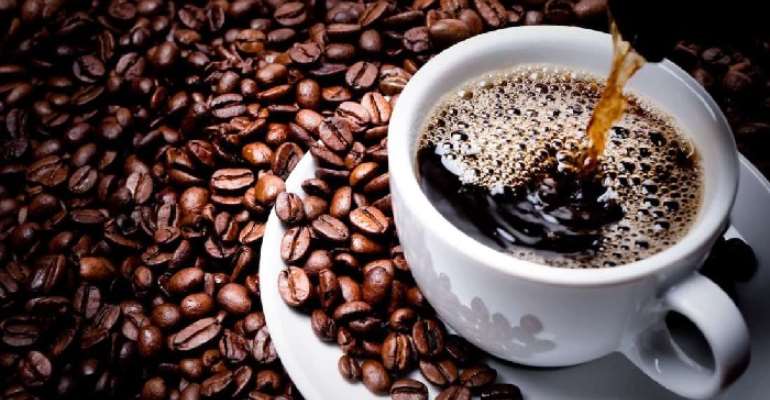 The maiden Ghana Coffee Conference was held at the Marriot Hotel in Accra on Friday under the theme: 'Unlocking Ghana's Opportunities in the Global Robusta Coffee Market.'
The programme, under the auspices of the Coffee Federation of Ghana, organisers of the event, was to revive Ghana's coffee industry to take advantage of the booming global coffee market.
In his welcome address, the president of the Coffee Federation of Ghana, Chief Nathaniel Ebo Nsarko, said that Ghana's reluctance to develop the coffee industry owing to its over-dependence on cocoa has severely deprived the nation of substantial foreign exchange over the years.
"In 2017/2018, global Robusta coffee production amounted to about 64.89 million 60 kilogram bags, and it is projected to reach 69.55 million 60 kilogram bags in the 2018/2019 coffee season. Even with a price dip of $1,817 per tonne in the month August, one can easily realise the amount of money Ghana has lost and continues to lose as far as the global coffee 'cake' is concerned," he stated.
According to him, Ghana can, however, make amends quickly through agricultural diversification to take her rightful place on the international coffee market without further delay.
He disclosed that as part of the project, the Coffee Federation of Ghana, together with its partners, is working assiduously to establish model coffee farms in the Volta, Eastern and Central Regions, as well as in some transition areas in the Ashanti and Brong-Ahafo Regions to provide the youth of Ghana lucrative livelihood and increase the country's export capacity.
He announced that Nana Bawuah II, Chief of Bepong in the Eastern Region, who graced the occasion, had donated 1,000 acres of land for the Model Farm Project.
Augustine Ntim, Deputy Minister of the Ministry of Local Government and Rural Development (MRLGD), in charge of Rural Economy and Agriculture, commended Chief Nathaniel Ebo Nsarko and the Coffee Federation of Ghana for the initiative.
He observed that their initiative has proved that the private sector is an indispensable partner for sustainable agricultural transformation and rural development.
He said MLGRD, in collaboration with Ministry of Food And Agriculture, had rolled out Planting for Export and Rural Development (PERD) to complement the 'Planting for Food and Jobs,'the flagship programme of government by bringing on board six major cash crops- coffee, cotton, coconut, citrus, oil palm and mango in carefully selected and validated areas.
He indicated that in the area of coffee, the PERD programme had raised over 1.1 million seedlings this year and would increase it to 4 million next year for onward distribution to farmers.
He said the two ministries would support the Coffee Federation of Ghana to enable it realize its goals.