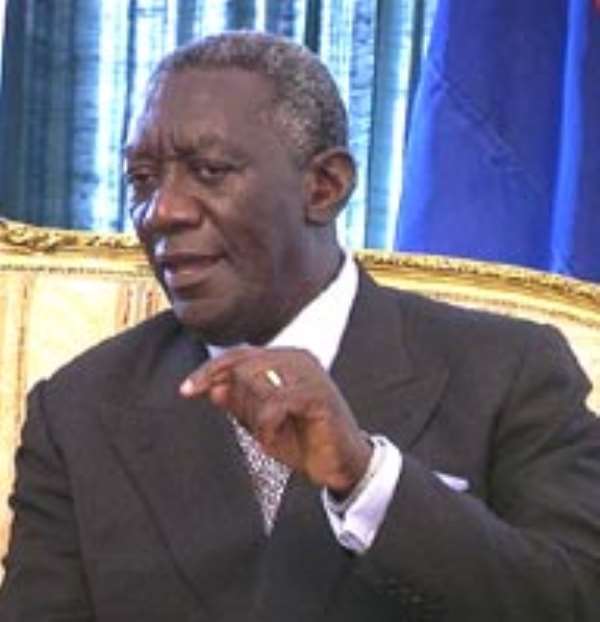 Washington, 26 October 2005 -- Trade, investment, and tourism. They're at the top of the agenda for Ghanaian President John Kufuor as he continues a week-long trip to the US.
Wednesday night, Ghana's head of state will attend the premier of a promotional video for the country at the American Film Institute in Washington, D.C. The documentary – which aims to boost American tourism to the West African country – is call "Ghana: The Presidential Tour." In the film, journalist Forrest Sawyer accompanies the president as he showcases the country's wildlife and cultural traditions. Millions of potential viewers can see the film on November 8th when it's shown on the popular American television outlet, the Discovery Travel Channel.
Thursday, President Kufuor will promote investment in a round-table discussion with American business leaders at the US Chamber of Commerce. In the evening, he'll dine with senior business executives of the Executive Leadership Council. Mr. Kufuor is the first African president to be hosted and recognized by the group.
The World Bank recently named Ghana as one of the easiest places in Africa to do business. Well known American companies already taking advantage of the country's investor-friendly economic climate include Coca-Cola, Chevron, IBM, Pfizer and Ralston-Purina.
Accompanying President Kufuor on his visit is his wife Theresa, several ministers of state, and eight members of parliament.