Gov't Says 145,000 Cleared For Gov't Jobs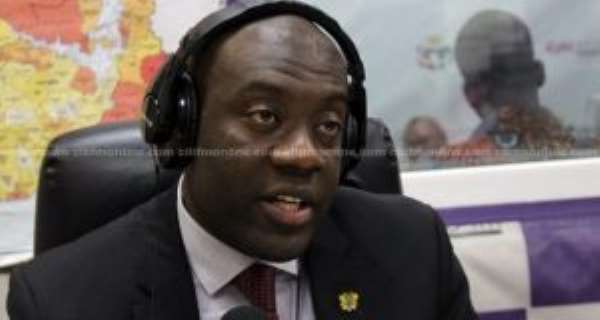 Information Minister nominee, Kojo Oppong Nkrumah, has disclosed that clearance has been given for the recruitment of some 145,000 people to be employed in the public sector.
Addressing journalists in Accra on Tuesday, Mr. Oppong Nkrumah assured that the government will stay committed to increasing job opportunities both in the private and public sectors in order to address the growing unemployment rate.
"About 24,000 health workers, over 9, 500 educational workers, 4,000 for the Police Service, 3,500 for other security agencies, 2700 agric extension officers. About 1,049 local government workers, 20,000 for afforestation and approximately 100,000 for the National Builders Corps."
"All of these 145,000 that have received financial clearance are expected to be at post before the end of this year, 2018. The extent of the unemployment challenge created within the last eight years means more people are still looking for jobs out there. Government is cognizant of that and government will continue with actions that are aimed at creating more opportunities for them even as we improve economic conditions and government finances."
As part of moves to address the high unemployment rate in the country, government introduced the Nation Builder's Corps (NABCO) which is expected to create 100,000 jobs in seven sectors of the economy including Health, Education, Agriculture and ICT.
The programme, which will be managed by the office of the President, will focus on alleviating shortfalls in public service delivery.
It is expected to create jobs for unemployed graduates in each district of the country, and the graduates will reportedly be engaged for three years.
Nana Addo pledges more jobs for youth
President Akufo Addo had earlier indicated that government is exploring other alternatives to create jobs for the country's youth.
Launching the Nation Builder's Corps (NABCO), the President indicated that government's goal of job creation for the youth will be accelerated through the implementation of government's flagship programmes such as Planting for Food and Jobs, among others.
"Government's commitment to job creation will not end here but will be accelerated through the implementation of our flagship programmes of One district, one factory; One village, one dam and the programme for Planting for Food and Jobs.We are also creating an enabling economic environment for the private sector to thrive. We should drive in investment, foreign and domestic and thereby help create jobs."
'Over 1 million jobs created'
Employment and Labour Relations Minister, Ignatius Baffour Awuah had earlier said government had so far facilitated the creation of over one million jobs.
Ignatius Baffour Awuah said the jobs, which are mainly in the formal sector, had helped reduced the unemployment rate in the country.
Speaking at the same event, the Minister said more job opportunities will be created by government.
"The government has made significant strides in addressing unemployment in Ghana. Between January 2017 and March 2018, government has facilitated the creation of 1, 960,404 jobs and this happened within the formal economy," he said.