Prudential Bank Denies Collapse Reports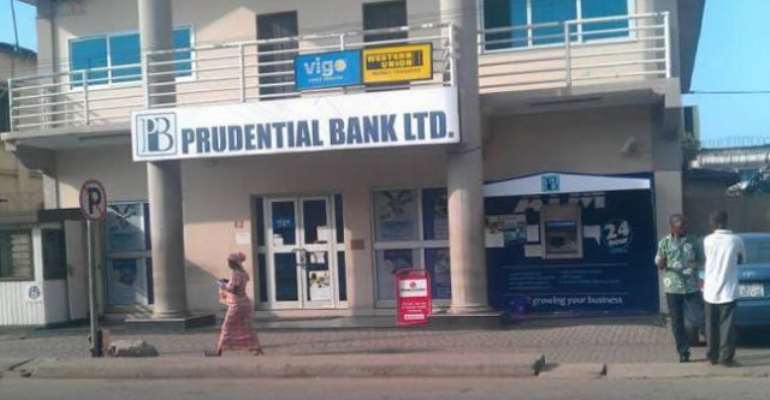 The Prudential Bank has described as "malicious" social media claims it has gone under.
A statement issued by the management of the bank, Tuesday, said such claims are untrue and must be treated with the contempt it deserves.
The statement follows publications on social media that the bank is "dead" and that customers must rush to withdraw their monies.
The publications come at a time when seven local banks have had their licenses withdrawn over liquidity challenges.
Even more worrying, especially for micro-finance companies, is the panic withdrawals by customers, most of whom are afraid of losing their investments.
One of the social media comments suggested the Prudential Bank had not published its 2017 Annual Financial Report and had run to the regulator for liquidity support.
But the Bank insists there is no truth in that.
"The management of Prudential Bank limited is assuring customers that the publications are totally false and should be ignored. They are fabrications calculated to destroy the good image of the Bank. The statement said.
"The Bank has never experienced any liquidity problems nor has it gone to the Bank for any liquidity support in its 22-year history. This can be attested by the Bank of Ghana," the statement added.
The Bank insists it has always complied dutifully with the requirements for quarterly and annual financial publications and monthly submission of returns to Bank of Ghana.