Ashaiman E-block Of Education Directorate Should Be Completed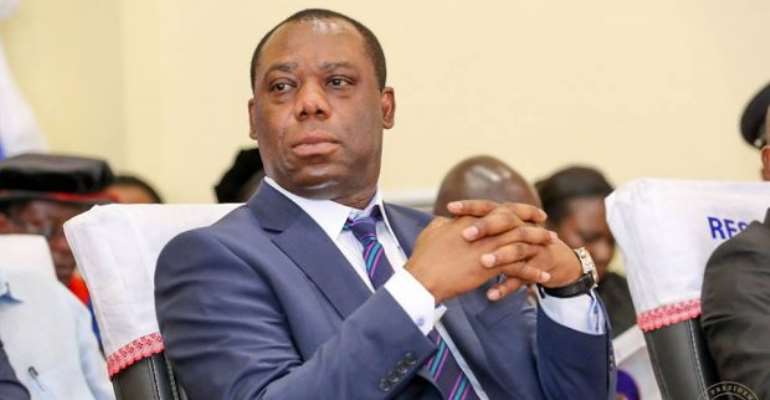 The Ashaiman Municipal Education Directorate has appealed to government to complete an abandoned E-block school building to accommodate students of the Ashiaman Technical Institute.
The building, which was started under the former President John Dramani Mahama's 200 school building project, has some of its block works completed and fitted with window and door frames.
The top floor on the other hand, had wood trusses fixed awaiting the purlins, roofing covering and subsequent block infilling.
The E-Block which had been abandoned in the bush at Community 22 military base area had been taken over by squatters who had turned the ground floor classrooms into their homes.
Rev Orleans Madjitey, Ashiaman Municipal Education Director, told the Ghana News Agency that students were currently accommodated in a school building constructed by the Ashaiman Municipal Assembly (ASHMA) at Tsuibleoo for pupils of the Ashaiman Cluster of Schools.
Rev Madjitey added that the Technical School which used to be part of the Don Bosco School had to move out of their premises after it (Don Bosco) became a private school.
She indicated that it was inappropriate for the technical school to occupy the building belonging to the basic school as that building was constructed to help decongest the cluster of schools.
She added that about 11 other abandoned Ghana Education Trust Fund (GETFund) projects in the Municipality needed to be completed urgently to accommodate school children.
Schools which did not have enough classrooms, she noted, were running the shift education system to enable the children in the Municipality to gain access to basic education.
She appealed to corporate organizations and individuals to help provide some of the needs of the schools and pupils.
According to her, even though the children of the Municipality were doing their best, some of them did not have learning materials including exercise books due to the financial challenges at home.