Gabby's Examination documents are missing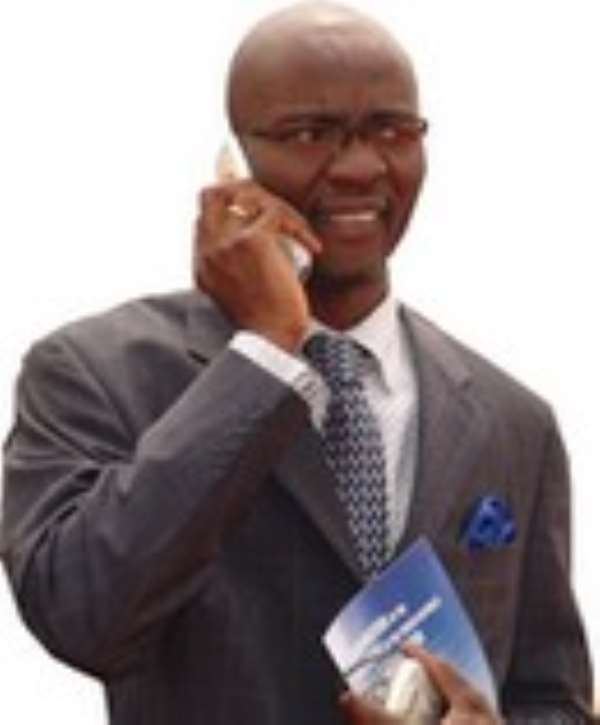 Accra, Oct. 26, GNA - Nana Asante Bediatuo, solicitor for Mr Gabby Otchere-Darko, Editor in Chief of the Statesman, on Wednesday said all documents covering the re-sit examinations of Professional Part II students at the Ghana School of Law (GSL) in the year 2003 were missing. He said he made this discovery when he went to the School for documents to prove that Mr Otchere-Darko went through the right process before being called to the Bar.
Nana Bediatuo had appeared before the Committee of enquiry, which is investigating allegations of abuse of office by Mr Kwaku Ansa-Asare, Director of the GSL, to cross-examine Mr John Opoku, a Former Registrar of the School.
He expressed surprise that such a thing could happen while Mr Opoku was Registrar, since he (Mr Opoku) "claimed" to be a strong advocate of doing the right things.
Mr Bediatuo said that Mr Opoku had told lies to the Committee by inferring that Mr Otchere-Darko had been wrongfully passed.
The Solicitor said in spite of his "damaging" evidence, Mr Opoku was the person who registered Mr Otchere-Darko to re-write his exams. Mr Opoku was also aware that the Statesman Editor had also passed in the other paper - Family Law - after it was re-marked.
Mr Opoku insisted that he did not register Mr Otchere-Darko to re-sit his failed papers, although Mr Otchere-Darko had brought a letter from the Director to that effect.
The Former GSL Deputy Registrar said he did not recognise the processes that Mr Otchere-Darko went through to pass his exams before being called to the bar.
Mr Otchere-Darko had earlier told the Committee that he passed his law examinations after re-writing the paper on Law on Taxation and passing Family Law when it was re-marked.
Sitting continues on Thursday.