Two Jailed Over Threat To Kill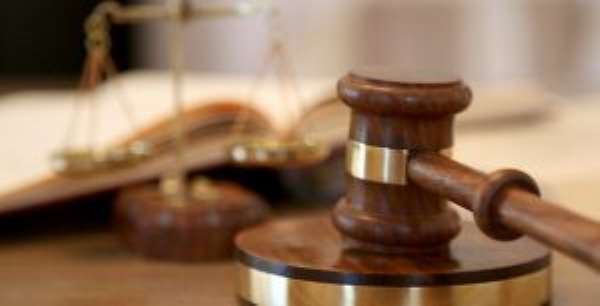 An Accra Circuit Court has sentenced a trader, Patrick Ablor Laryea, to six months in prison and Esther Odonkor to two weeks, for threatening to kill another vendor, Rabiatu Abeka, at the Makola market.
Both Laryea and Esther, had pleaded not guilty to the charges of offensive conduct conducive to breach of peace and threat of death, but were found culpable after trial, and were sentenced accordingly.
Two lawyers, who were in court on behalf of the accused pleaded for mitigation, and told the court that the two persons were first-time offenders and youthful, thus, they will be useful to the nation.
In addition, the lawyers prayed that Esther, a mother of two, should be made to sign a bond of good behaviour rather than face incarceration, and that the judge should temper justice with mercy.
Police Chief Inspector, Francis Tassan, told the Court presided over by Mr. Emmanuel Essandoh that Rabiatu is a trader and resident of Ashaley Botwe in Accra, whilst Esther and Laryea are also traders.
He explained that all the three trade at the Makola Market, also in Accra.
Prosecution narrated that for some time, the convicts had not been on talking terms with Rabiatu, and rained insults on her without provocation.
On May 25, 2017, without any provocation, Esther started raining insults on Rabiatu, threatening "you useless woman, I will kill you and your beloved child".
Laryea, who was present later joined Esther, and he also did same, to wit "you are a prostitute, you don't wear underpants when you come to town, and you've been having sex with men aside your husband. I will not beat you, but will always insult you".
Rabiatu, who could not bear the verbal abuse any longer reported it to the police, leading to their arrest, the Prosecution said.
After investigations, the two were arraigned.