NSS Realises Bumper Harvest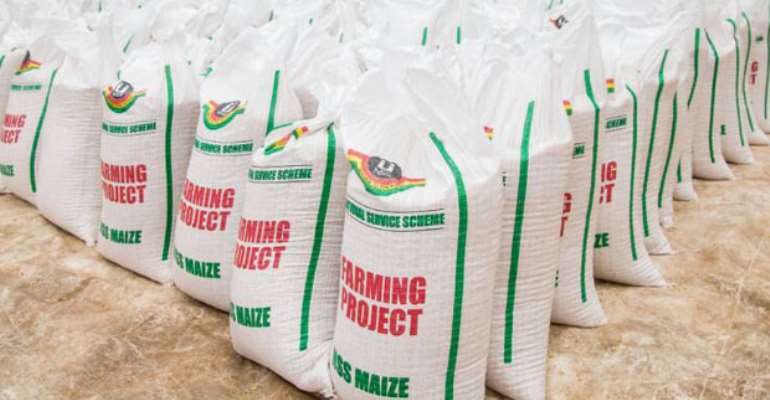 The National Service Secretariat plans a future 5,000 acre of land cultivation in Ejura in the Ashanti Region as a response to the 'planting for jobs' project of the government, the Executive Director of the NSS, Mustapha Ussif, has said.
The 400-acre maize farm, he announced, has been a huge success as evidenced from the yields recorded.
He was speaking during a recent visit to the Ejura farms of the scheme, where he added that the scheme has been strategically supporting the government's flagship project of 'planting for food and jobs'.
"We have also collaborated with the National Buffer Stock to support the Free SHS," he went on.
According to him, they would continue to adopt best farming practices and introduce technologies such as drone sprayers to help boost yields in subsequent years.
The yields, he indicated, have been packaged in NSS 50 kgs sacks and stored at the government warehouse on the farm.
Apart from the production of maize in larger quantities in Ejura and other parts of the county, the NSS has also raised about 22,000 birds from a previous 2,000 in addition to over 100 sheep and goats at the Nungua and Papao farms in Accra from last year.
Mustapha Ussif expressed satisfaction that the scheme has been able to do so much within such a short time.
Those on the trip with him were the Deputy Executive Director Operations, Mr. Kwaku Ohene Djan, Ashanti Regional Director, Mr. Opoku Mensah, Director of Public Relations, Mr. David Prah and others.
In another development, the scheme has announced the construction of a fence wall around the Ejura Government Hospital and a promise to sink borehole for the facility as part of its corporate social responsibility.