Farmer Jailed 10 Months For Stealing GH¢3,200 Motorbike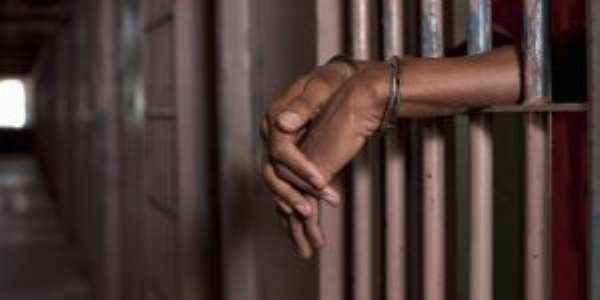 The Enchi District Magistrate court has sentenced a farmer to ten months in prison for stealing a Haojin motorbike valued at GH¢3,200.
Emmanuel Amoako was sentenced to ten months each for conspiracy to commit crime and stealing. However, the sentences are to run concurrently.
Prosecuting, Detective Sergeant Joseph Kwadwo Agyare told the court presided over by Mr. Eric Baah Boateng that the complainant, Gyapani George is a driver living at Adjoum near Enchi.
He said Amoako and his accomplice, Kweku Abeiku, who is at large, reside in the same neighborhood.
Detective Agyare said in January this year; the complainant bought an unregistered Haojin motorbike for GH¢3,200.
He said on February 29, 2018, at noon, the convict and Abeiku sneaked into the complainant's house and stole the motorbike which he usually parked on his verandah.
On the same day, the two proceeded to Moseaso near Asankragwa and attempted to offer the stolen bike for sale to one Gyetuah, who is a witness in the case.
The prosecution said the witness intentionally expressed interest as he suspected the bike was stolen.
He took custody of the bike and asked the two to produce document covering it.
Detective Agyare said the convict and his accomplice sensing danger abandoned the bike with Gyetuah and never returned.
On March 13, 2018, the complainant had information that his motorbike was with the witness.
He then went to see Gyetuah with his document and after he had verified and was convinced handed over the motorbike to him and said Amoako together with Abeiku bought the said bike to the community for sale.
On March 17, the prosecutor said the complainant saw Amoako at Samreboi and informed the police in the area where he was arrested and escorted to Enchi police station; where he made a formal complaint.
Amoako admitted the offense in his caution statement and stated that Abeiku, who was his accomplice, was serving a two-year jail term at the Tarkwa local prison for a similar offense he committed at Asankragwa.