Statement: Africa Centre For Public Policy Watch On Ghana's Free Education Policy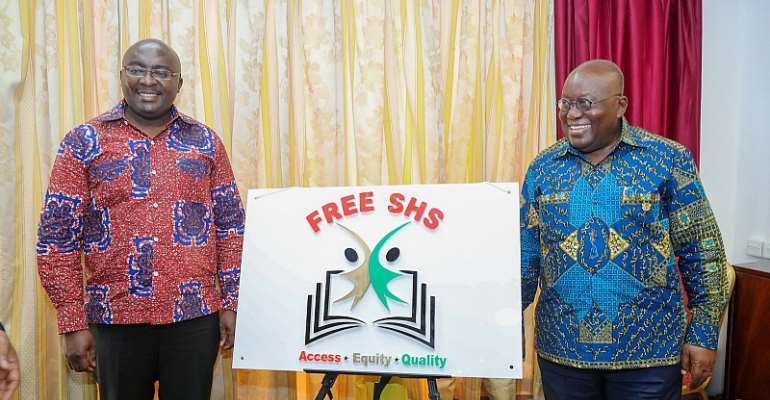 The Africa Centre for Public Policy Watch wishes to call for an immediate review of Ghana's free education policy in order to prevent it from imminent collapse. The Africa Centre for Public Policy Watch believes that Ghana's free education policy is one of the best thing that could have ever happened to us as a nation given the immense relief it is intended to give to the millions of Ghanaians who due to financial constraints have struggled over the years to provide education to their children. Reports from several independent sources reveal that most parents in Ghana have over the years lost their wards to streetism and other forms of social vices due to their inability to pay school fees.
A research conducted by TEERE a nongovernmental organization, reveals that in northern Ghana many including assemblymen and members of parliament over the years have had to compulsorily assume guardianship of thousands of school children because the parents of these children could hardly afford their ward's school fees. These and many more reasons explain why the importance of Ghana's free education policy cannot be overemphasized and also the more reason why all well-meaning Ghanaians must be concerned about its future. However, the difficulties bedeviling the policy and its cost on other sectors of the economy demand that a second look is considered in order to save it from eminent collapse.
Since the policy began beneficiaries in many schools have been grappling with crisis related to facilities which hereto were nonexistent. It is disheartening to note that all first year students in some schools apparently beneficiaries of the free education policy, do not have furniture, especially writing desks. During one of our fact finding visits to some schools in the Upper East Region we noted with horror that first year students had to write their School Based Assessment (SBA) kneeling and using chairs as tables. We are also aware that other equally important sectors of the economy are suffering because the free education policy has become a serious drain on the nation's resources.
We believe that this phenomena has the tendency to destabilize the system since no single unit of the system has an overriding concern for equal care.
Noting the potential of free and quality education to provide a levelled field for the mental, intellectual and economic growth of every Ghanaian we suggests the following as measures for improving and sustaining Ghana's free education policy:
The policy should target those who need it most since we currently do not have the financial wherewithal to provide for all. Hypothetically, if the government has only GHC120.00 to fund a GHC200.00 free education programme it makes sense to take into consideration the differential in the earnings of the guardians or parents of beneficiaries. This for us is the best way possible to manage our scarce resource while achieving equity and fairness. To do this we propose that the national identification card (NIC) should be adjusted to include data that can be used to facilitate targeting those who need it most. We believe that this can be done on best practice without reinventing the wheel.
Going forward, the government should continue to work hard on its population management policy to ensure we do not exceed the current fertility rate of 3.9% (Ghana Maternal Health Survey, 2017). We believe any action short of this potentially poses a threat to Ghana's free education policy.
We call on government to call off the intended national stakeholder consultation forum as this only constitute another source of wanton depletion of state scarce resources.
We call on all political parties, their supporters and sympathizers to cease the politicization of the policy and rather proffer workable solutions as their contribution towards improving it.
Ghana needs the support of and sundry to the make future better.
SGN
President
(Hon. Alagskomah ASakeya Noble.)
Email: [email protected]