They Will Not Tolerate Sound Doctrine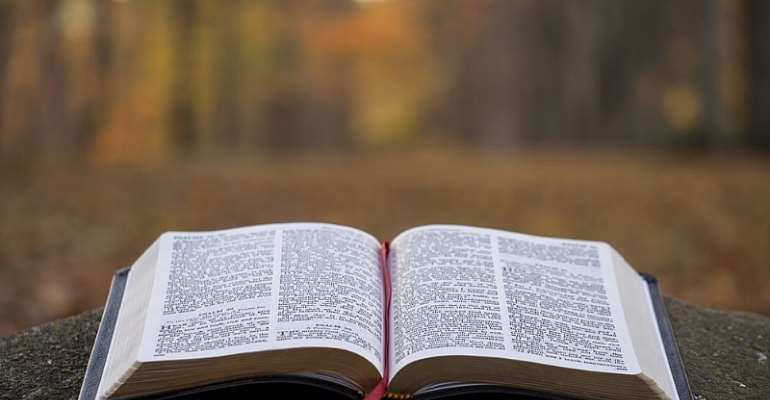 2 Timothy 4:3‭-‬5 HCSB
For the time will come when they will not tolerate sound doctrine, but according to their own desires, will multiply teachers for themselves because they have an itch to hear something new. They will turn away from hearing the truth and will turn aside to myths. But as for you, be serious about everything, endure hardship, do the work of an evangelist, fulfill your ministry.
~~In verse 2 Paul exhorted Timothy to "Proclaim the message; persist in it whether convenient or not; rebuke, correct, and encourage with great patience and teaching."
Notice the number of imperatives Paul uses, Proclaim- preach the gospel with a loud voice, Persist- never giving up then he adds, regardless of the situation nor whoever it is you're addressing, rebuke- to chastise those who teach wrong doctrines and lead people astray, Correct- the false interpretation explanations and applications of Scripture, encourage - to strengthen and help those who honestly seek God, and Paul says Timothy is to do the latter with gentleness (those who have truly given their lives to Christ and are willing to be taught the truth of Scripture) and these he is to, teach- to impart to them, more knowledge concerning the gospel. 5 imperatives or if you like 5 ORDERS.
Many today are cowards and hide behind I will not give "my" pulpit to anyone to corrupt my CHURCH members. Shame they're not your CHURCH members, what a shameful UNDERSTANDING does such people have. If you TEACH sound DOCTRINE in the first place and one of the CHURCH members can teach, exhort and play meaningful roles.
BY THE WAY WHEN DID THE PULPIT BECAME YOURS? IF YOU WEREN'T GIVEN THE OPPORTUNITY COULD YOU HAVE BEEN THERE? PATHETIC, SHAMEFUL.
Then in verse 3, Paul opens up and tells him why he was giving him these commands. He says "For the time will come" I believe this is the time in which we live today, from what I see in churches of today, only about 5% of all churches are uncontaminated with the disease of Charismatism, with such a great number decieved no wonder Paul writes "persist in it whether convenient or not" Sometimes it is really "inconvenient" or not easy to rebuke, refute and correct everyone you come across, you feel like keeping quiet.
I AM NOT BITTER AT ANYONE, BUT REPENT AND EMBRACE THE RIGHT OR SOUND DOCTRINE. HAVE JESUS CHRIST AS YOUR PATTERN. HE GAVE THE DISCIPLES TO GO OUT IN PAIRS.
Take for example, the notion Christians of today have, they think that speaking in tongues is the only sign of baptism of the Holy Spirit- this is totally wrong. Because the moment you say, let's pray, they begin to speak gibberish thinking they're speaking in tongues, and this is done by so many people.
Why not just pray in a language understandable to everyone and keep your tongues to yourself at home? Paul said I speak more tongues than any of you but in group prayer I don't speak in tongues because hearers don't understand and therefore there's no edification.
Coming back to our text, he writes "when they will not tolerate sound doctrine" churches are getting full because Pastors have realised that the true gospel "doesn't sell" to the people and are now throwing it away and incorporating all sorts strategies to pull crown, they say, God is loving and welcomes all people as they are without repentance.
Be they gay, lesbian, bi, or she goats, whatever you call yourself. In fact now churches are opening for specific sinful group of people with a Pastors who practice the same demonic act they do. No room for sound doctrine. Nepotism sectarianism, racism have been introduced to the CHURCH because of member numbers (it brings cash or wealth to the greedy HIRELING.
Now see how Paul advices Timothy, he says "But as for you, be serious about everything, endure hardship, do the work of an evangelist, fulfill your ministry." Don't even think about it! Already in the chapter before he said "But as for you,(notice the AS FOR YOU again) continue in what you have learned and firmly believed. You know those who taught you, and you know that from childhood you have known the sacred Scriptures, which are able to give you wisdom for salvation through faith in Christ Jesus. 2 Timothy 3:14‭-‬15 HCSB
Sinners and unbelievers can bury themselves in all their lies, demonic acts, and pretense they want. BUT AS FOR YOU, let Scripture be the only light onto your path. Search it, as you would look for water when you are thirsty, and obey it.
NOTE: Pray and approach your Bible as the word of God, from where He reveals Himself to all those who seek Him. To them He prepare a place for éternel life. You are one of the many FIGHT FOR YOUR entry.