Gabon ruling party claims first-round election landslide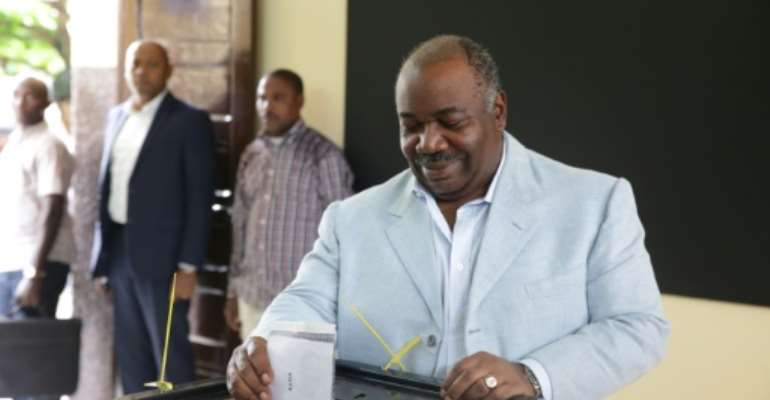 Gabonese President Ali Bongo's ruling party won a legislative election by a landslide in the first round, the presidency said on Sunday.
"We have observed what looks like... a landslide in favour of the (ruling) majority," said presidential spokesman Ike Ngouoni, citing results posted publicly at voting stations.
He said Bongo's Gabonese Democratic Party (PDG) had won 80 of the 143 seats in the national parliament.
The oil-rich West African country voted Saturday in long-delayed legislative and municipal polls.
They were the first polls first since a presidential election two years ago that was marred by deadly violence and fraud allegations.
Gabon has been ruled by the same political dynasty for nearly half a century.
Bongo's key rival, Jean Ping, boycotted the election, but most other opposition groups took part.
Ngouoni said turnout was "relatively weak".
He said the electoral authority would announce definitive results later Sunday or on Monday.
Some opposition candidates and witnesses interviewed by AFP at polling stations on Saturday alleged voting irregularities.
They said voting papers had gone missing, there had been attempts to buy votes, and opposition representatives had been denied access.