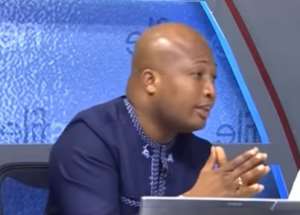 MP for North Tongu, Okudzeto Ablakwa
The Minority in Parliament has appealed to the government to extend Ghana's good graces to Indonesia after a magnitude 7.5 earthquake struck last week
In a statement signed by the Ranking Member on Parliament's Foreign Affairs Committee, Okudzeto Ablakwa, the Minority says Ghana the President Nana Akufo-Addo-led government should extend some help to the south- eastern Asian state.
"The Minority in Ghana's Parliament is appealing to President Nana Addo Dankwa Akufo-Addo to extend Ghana's humanitarian assistance and support to Indonesia following last Friday's apocalyptic earthquake and tsunami which have so far claimed over 1,400 lives according to confirmed official reports," the statement said.
Indonesian President Joko Widodo in the immediate aftermath requested the international community to come to his country's aid with help not limited to financial support, food, water, clothing and rescue expertise.
According to Mr Ablakwa "at least 25 Governments have responded, however, the Government of Ghana has been missing in action with no sign of following this country's long-established impressive reputation of being a nation with a heart and one that promptly stands up to be counted in times like this".
"Having waited for a week expecting our government to show timely leadership in line with our nation's illustrious tradition and realizing that government appears to have no intention to send assistance to Indonesia even at this crucial hour, we are compelled to nudge our government to wake up to Ghana's moral obligation in the comity of nations," the statement said.
The statement added that the Minority has taken note of admission of the government that the economy is in difficulties so they aren't expecting a huge donation like the big powers have done.
"…therefore, the Minority is not insisting on a grand gesture or seeking to coerce Government to equal the example of the £3million, £2.6million or £2.4million donated by the UK, Australia and New Zealand respectively. In the same vein, our demand is not to force government to necessarily compete with the donation of 1million dollars each by the CEOs of Google and Apple".
"As they say: better late than never. Respectfully, we urge President Akufo-Addo to take action NOW," the Minority urged.
"Our thoughts and commiserations are with Indonesia in this most difficult hour. We shall continue to keep them in our prayers," the North Tongu MP added.