Dr William Ahadzi In Trouble Over Abandoned Project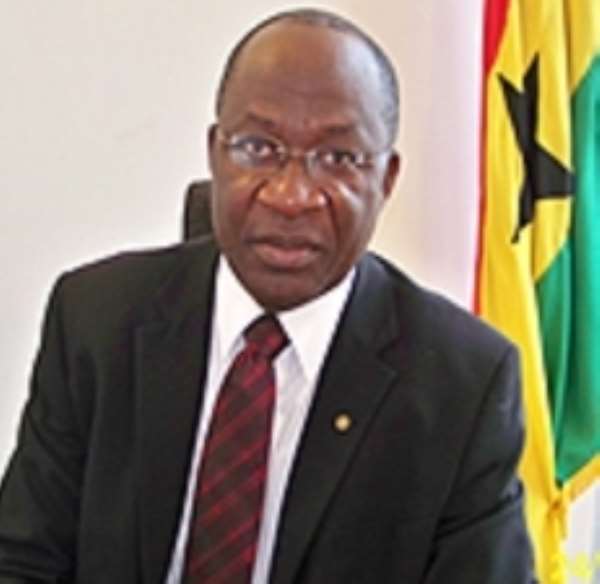 Ziope,V/R - The residents of Agortime/Ziope District in the Volta region have condemned Dr William Ahadzi for abandoning the 2- Dormitories projects awarded him to construct at the Ziope Senior High School.
The aggrieved community elders who spoke to the media on condition of anonymity were not happy at the conduct of Dr Ahadzi, the Acting Rector of Ghana Institute of Social Democracy, and a notable figure in of NDC in the Volta region.
They claimed the conduct of Dr Ahadzi is negatively affecting their wards education at the Ziope SHS over the refusal of his company to execute a critical school project awarded to him prior the 2016 general elections
On his part, Mr Evans Blodu an education stakeholder at Ziope was furious that Dr Ahadzi an NDC scribe at the party's National Headquarters secured a GETFUND projects to construct 2- Dormitories houses for boys and girls at the Ziope SHS but failed to deliver
The aggrieved Ziope resident accused Dr Ahadzi who is also the party's National Director of research for his failure to show up at the site despite persistent appeal
Mr Blodu said the NDC scribe visited the site and dug the foundation of one of the dormitory and later abandon the entire project to the detriment of the students who are in dire need of dormitories facility to ameliorate their suffering on campus
He said the school is currently confronted with challenges of over crowding in their makeshift classroom turned dormitories due to the absence of the awarded project
"The Ziope SHS school has over four hundred students serving an estimated fifty -eight communities with ten Junior High School, (JHS) within the Ziope traditional area"
"Infact we are not happy and at a loss to that Dr Ahadzi who is an academia and a true son of Volta region will be the one to toy with our children's education at this critical period" Mr Blodu fumes
A fact checks by the Media revealed that the proposed site for the Ziope SHS dormitories have been overgrown by weeds whilst the school authority had converted two 6 -classroom blocks into an emergency dormitories to cater for students from far and near
Every attempt to get the response from Dr William Ahadzi for his version proved futile as at the time of going to press
In a related development work at the E-Block Community SHS a allocated to the Ziope SHS is progressing steadily even though the contractor who is also a regional NDC big wig is raising the aspirations of both the students and residents within the Ziope enclave
At a visit, the artisans were seen busily working to put finishing touches to edifice in the absence of the contractor who was yet to get paid for work done so far