World Teachers Day Marked With Games In Takoradi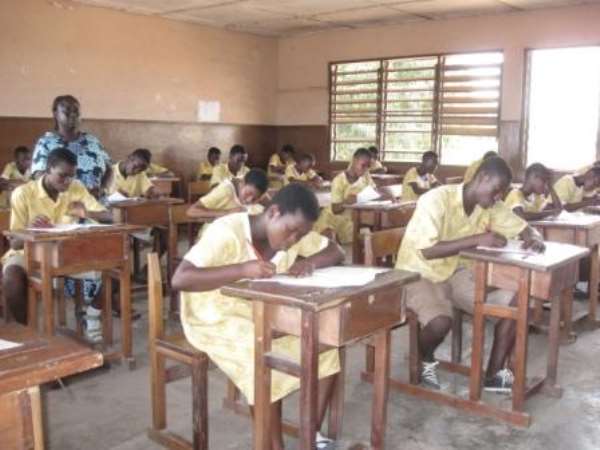 Mr Cosmos Enuu Kwaw, the Sekondi-Takoradi Metro GNAT Secretary, has called on all pupil teachers within the educational sector to endeavour to upgrade their knowledge by taking advantage of the various courses run by colleges of education.
He said being acquainted with the right knowledge and delivering same to pupils and students alike with all commitment and enthusiasm was among the ways of achieving quality teaching and learning in a learner friendly atmosphere.
The Metropolitan GNAT Secretary said this to the Ghana News Agency during some sporting activities held to mark the World Teachers Day celebration in Takoradi.
The event was held under the theme: 'The Right to Education Means the Right to Qualified Teachers'.
Fifteen Locals, making the Metro GNAT, engaged in football, volley ball, spoon racing and hand ball as a means of exercising and bringing the teachers closer to socialize and pick some ideas from each other to improve upon teaching and learning in public schools.
The Metro Office which begun the celebration with a prayer session yesterday, prayed for strength, wisdom and knowledge, grace and ability to teach and teach well in the coming years in their profession.
Mr Kwaw said every year, the Secretariat organises the sporting activities to expose young professionals to the experienced ones, release stress and have fun from the pressures of quality education delivery.
Mr Kwaw urged headteachers within the STMA, EKMA and Shama districts which formed the Metro to continually release teachers to participate in the celebration.
Mrs Elisabeth Akuoko, the Metro Director of Education, who kicked the ball to symbolize the beginning of the games, commended the organizers for the programme.
She also used the opportunity to urged them to give of their best to inherit God's blessings and be proud of their products in future.