Headmaster Suspended Over Akamba Politics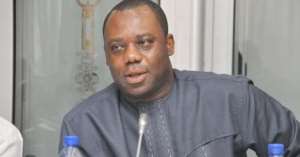 The Tempane Senior High School (SHS) headmaster has been suspended, Pulse.com.gh has gathered.
The suspension comes after a video captured the Deputy National Organiser of the National Democratic Congress (NDC), Joshua Akamba, inciting students of Tempane SHS against the free SHS policy.
Mr Akamaba was heard telling students of Tempane Senior High School in the Upper East Region that president Nana Akufo-Addo and the government must be blamed for bed bug attacks in their school.
He was also heard complaining about the congestion in the school, while the students express their frustration.
He made the students show their bedbug bite scars to the cameras, promising them their headache will be over by 2020 if they vote out the NPP.
He is also seen encouraging the students to reject President Akufo-Addo as he is the cause of their predicament.
"Shame on Akufo-Addo," he led the students to chant.
Meanwhile the Pulse.com.gh understands Mr Akamba has been invited for questioning.
He has also said he owes the president no apology for his polarising comments.