GH¢3.6bn Needed For Adolescent Reproductive Health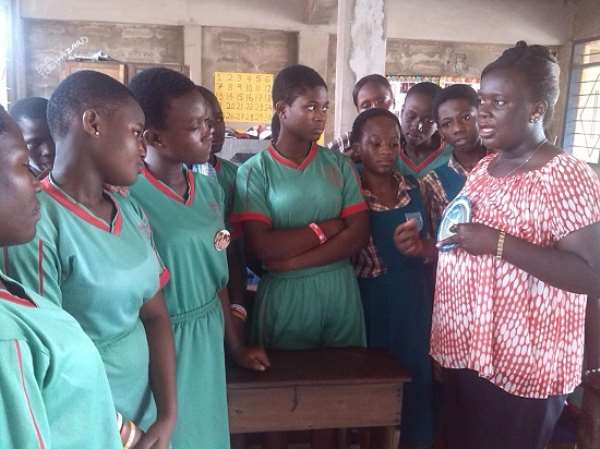 A group of adolescents going through a family planning method
Ghana needs a total of GH¢3.6bn to implement the adolescent health service policy and strategy for the next two years.
According to Dr. Daniel Osei, a consultant at the office of the Director-General of the Ghana Health Service (GHS), the five-year implementing strategy which ends in 2020 needs a total of GH¢5.7 billion for its implementation.
However, he explained that since the country is left with just two years (2019 to 2020) to reach the set date, it needs only about GH¢3.6 billion for the implementation of the policy and its strategies.
Dr. Osei was addressing the Inter-Agency Coordinating Committee on Contraceptive Security (ICC/CS) at a dissemination meeting on the Costed Adolescent Health Service Policy & Strategy in Accra.
He explained that the funds would be channelled into sustained education and screening for communicable and non-communicable diseases among adolescents aged between 12 and 19 years.
Dr. Osei also indicated that quality and expanded services would also be offered to ensure safe delivery for pregnant adolescents, enhance their nutritional statuses and ensuring comprehensive contraceptive security to help them make informed choices and decisions.
He explained that there are both long and short-term benefits of the early education and screening of this key group, as it would save the country from the huge future cost implications from protracted diseases such as cancers, diabetes, hypertension and malnutrition defects.
"Short-term surveys to assess the impact of strategies targeted at addressing issues including good nutrition, comprehensive sexuality education, behaviour change and spacing of births to ensure good health of adolescents will also be conducted," he stated.
It is envisaged that about 90 per cent of adolescents would be reached with improved health literacy to ensure good health and reduce the disease burden of the country by the year 2020.
Dr. Osei explained that the amount needed, although huge, could be mobilised through existing programmes and interventions of all stakeholders, including government and non-governmental agencies.
He, therefore, urged all players to rise up and mobilise more resources and bring to the fore their current activities and programmes to enable them identify the remaining gaps in funding to be presented to the government for the needed funding.
The Director for the Family Health Division of the GHS, Dr. Patrick Kuma-Aboagye, who chaired the meeting, stressed on the importance of spending more money now to address the health needs of adolescents to secure the future savings of the government.
By Jamila Akweley Okertchiri