Annoh-Dompreh Fights For UN Security Council Expansion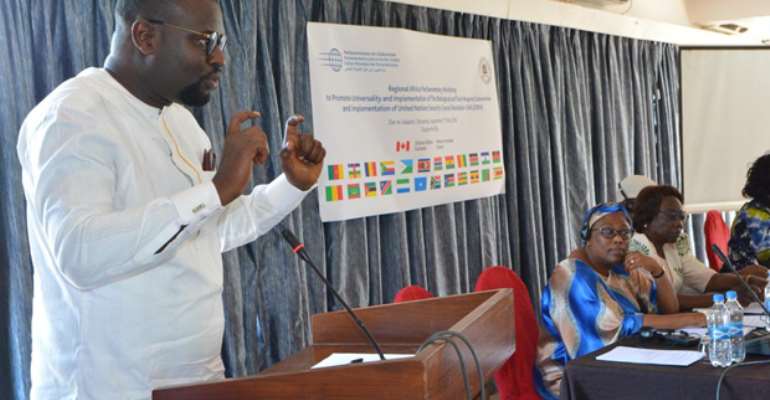 The Chairman of the Foreign Affairs Committee of Parliament, Frank Annoh-Dompreh, has called on African countries to unite strongly to push for a review of the structure of the Security Council of the United Nations (UN) to give permanent slots to developing countries, especially African countries.
He said Africa must continue to make a case for the UN to give some permanent seats to developing countries at the Security Council since such developing countries are constantly afflicted by conflicts and upheavals.
He commended Ghana's President, Nana Akufo-Addo, for advocating permanent membership of the Security Council to be expanded to include developing countries when he delivered his speech at last year's General Assembly of the UN.
The chairman of the foreign affairs committee made the call recently in Tanzania when he represented Ghana's parliament at a workshop on weapons and mass destruction.
According to Mr Annoh-Dompreh, who is also the MP for Nsawam/Adoagyiri, Africa's role in promoting peace in the world cannot continue to be downplayed by the UN hence the need for the world body to go beyond the five permanent members of the UN Security Council.
"The Security Council should reflect the core principles of universality and democracy," he said, adding that the old structure is outmoded and has therefore outlived its usefulness.
The five permanent members of the Security Council are the United States of America, United Kingdom, China, France and Russia.
The Ghanaian legislator noted that the threat of weapons of mass destruction such as biological weapons are more evident than ever as terrorists keep destabilizing the peace of the world.
He therefore urged African countries and the world to show more concern and help combat terrorism which is increasingly threatening the peace of the world.
By Thomas Fosu Jnr