Apologise To Apostle Korankye-Ankrah - GPCC To Owusu Bempah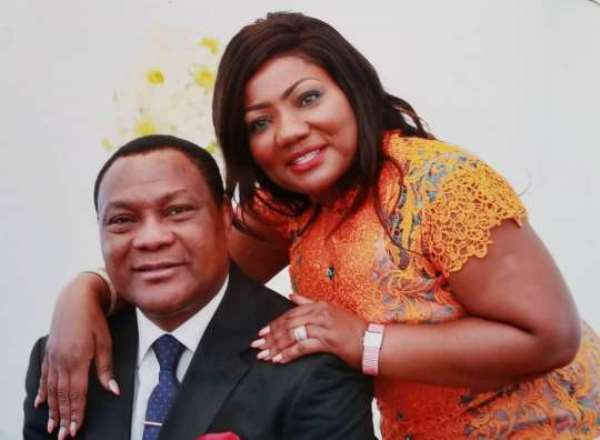 The Ghana Pentecostal and Charismatic Council (GPCC), has called on Reverend Isaac Owusu Bempah, to retract and issue an apology to Apostle General Sam Korankye Ankrah, for spreading falsehood on him in a video he circulated in the media.
In the press statement signed by Rev. Prof Paul Frimpong-Manso, President of the GPCC and ten other members of the Executive Council and copied to GNA, said 'we have noted with grave concern video recordings circulating on various media platforms depicting verbal attacks including falsehoods by Rev. Owusu Bempah on its 1st Vice President, the Apostle General Sam Korankye Ankrah, over what the former, considers an attack against him, in recent teachings by the Apostle General in his church on "Prophecies, Projections, Predictions, Manipulations and Magic".
According to the statement, Rev. Owusu Bempah in the said video, used some unprintable words and total falsehoods on the Most Rev. Sam Korankye Ankrah.
It said Rev. Owusu Bempah himself admitted that the Apostle General did not mention his name in his teachings, therefore, GPCC was at a loss as to why Rev. Owusu Bempah, thought the Apostle General was referring to him.
GPCC, upon its own investigations as a Council, has noted that all the allegations of bleaching and lewdness levelled against the Apostle General were blatant falsehoods.
'The Apostle General has not resided in or attended any of the places and schools Rev. Owusu Bempah mentioned in his reaction. Those who know the Apostle General's family, know that three out of his four children are fair.
'Does it mean that, he injects and gives tablets to his children also to give them their fair colour? As for the accusation of sexual impropriety, that must be a figment of Rev. Owusu Bempah's imagination, while admitting that the Apostle General is human, we the leadership of the Ghana Pentecostal and Charismatic Council can vouch for his sexual and moral integrity and therefore advised Rev. Owusu Bempah to name or produce the many girlfriends, that he claims the Apostle General is keeping'.
According to GCPP, 'as Rev. Owusu Bempah himself said in his reaction, he should rather be picking issues with the journalists and media houses who decided to post his picture alongside the Apostle General's teaching videos.
'The Apostle General has no hands at all in those posts and publications and we wish to point out that GPCC and its honourable National Executive Council (NEC) members have no personal grudges against Rev. Owusu Bempah and would not allow anybody to unjustifiably sling mud against any of its members'. GNA