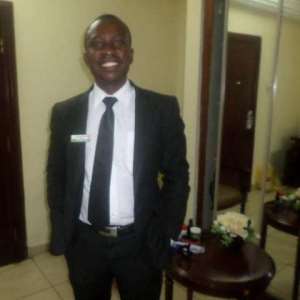 Mr Philip Duah, Communication and Advocacy Chairman of the Youth Advisory Board, Ipas Ghana, has called for the enforcement of existing policies and laws on safe abortions to reverse the current abortion-related deaths among women and adolescent girls.
Making reference to a World Health Organization (WHO) reports, he said 7 million women in developing countries were admitted to hospitals every year as a result of unsafe abortion, whiles 4.7 to 13.2 per cent of maternal deaths occurring each year, can be attributed to unsafe abortions.
Mr Duah who was addressing a media/Ipas Youth Advisory Board engagement in Cape Coast in the Central Region said the current statistics made the risk of dying from unsafe abortion the highest in Africa and the worrying trend needed to change for the better.
Giving the global women mortality figure, he said over 47,000 women worldwide died each year due to the menace and added that the situation gave credence to an assertion by Professor Mahmoud F. Fathalla, a renowned gynaecologist that ''women are not dying because of diseases we cannot treat…They are dying because societies are yet to make the decision that their lives are worth saving''.
Mr Duah stressed the need for a collaborative effort among government, developmental partners and all stakeholders to ensure that all women across the country no matter their location, age, ethnicity, religion, financial status, culture or disability, were properly sensitised on their rights and access to Reproductive Health and Family Planning services, including safe abortion services.
'Access to Reproductive Health and Family Planning services, including safe abortion services was the fundamental human right of all women', he said and asked the populace are educated on the current laws in Ghana under which certain conditions allow a woman or girl to have a safe abortion.
The event was aimed at reaffirming the commitment of Ipas Ghana and the support it was giving by way of improved Family Planning as well as comprehensive sexual/reproductive health care for young people in Ghana.
It was also meant to draw the attention of the government and all stakeholders on the existing menace of unsafe abortions, prevailing associated deaths and the human barriers such as stigma, high cost of accessing safe abortion services among other obstacles that lead to more deaths.
Ipas Ghana is a global non-governmental organization which aims at ensuring women's access to full range of reproductive health services, including family planning and safe abortions.