Surfline Supports Prisons Service – Provides Internet Connectivity To Senior Correctional Centre To Promote The Study Of ICT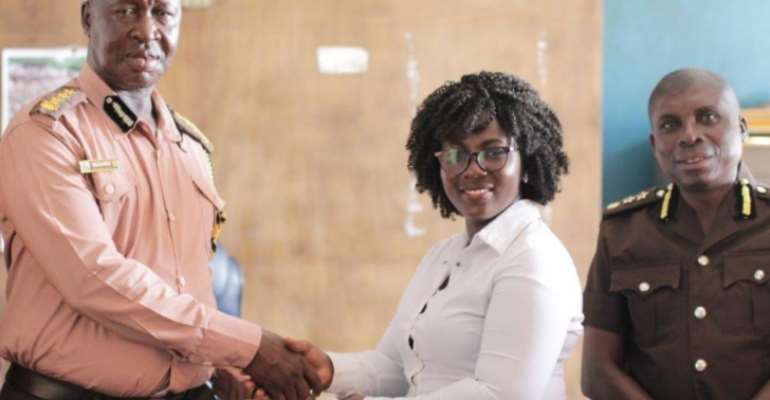 ACCRA, 4th October 2018 – Surfline Communications Ltd has donated internet routers to the Senior Correctional Centre (James Camp Prisons) at Roman Ridge in Accra.
The Senior Correctional Center is the only functional correctional facility for juvenile offenders in the country with the mandate to reform the juvenile offenders committed to it.
According to the Deputy Director of Prisons Regional Commander/Officer in Charge, Al-Hassan Naah Nihii, Information Communication Technology (ICT) skills acquisition and development has been identified by the management as pivotal in its educational activities and programs in order to make juveniles of the Centre functional, relevant and resourceful in the community upon discharge. Surfline, in a bid to support this innovative program donated routers with accompanying data bundle to the Centre.
Commenting on the donation, the Ag. Commercial Director of Surfline, Jacob Plange-Rhule stated that this falls within the company's Community Engagement Support Program where Surfline supports institutions in their quest to acquire and improve their ICT skills which is a dependable and cost-effective means of enhancing corporate and organizational development around the globe.
About Surfline
Surfline is a Ghanaian-owned telecommunications network providing super-fast and reliable 4G LTE internet services. By leveraging the advanced technology of LTE, Surfline is bringing a new wave of connectivity to data-hungry Ghanaians. Surfline has built a Long Term Evolution (LTE) network, commonly referred to as the only true 4G, which is currently available in Accra, Tema, and Takoradi with network expansion to other areas currently ongoing.