Farmer Threatens To Invoke Curses On Nana Addo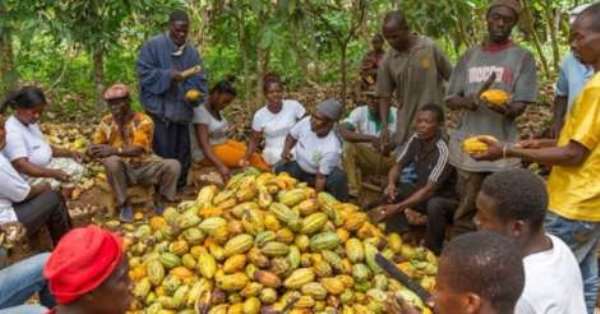 The Adontenhene of Sienchiem near Goaso in Asutifi District in the Brong Ahafo region, Nana Kofi Gyasi has threatened to invoke curses on President Nana Addo Dankwa Akufo-Addo and Ghana Cocoa Board ( COCOBOD ) for failing to increase cocoa producer price for 2018/2019 crop season.
The government has maintained the producer price of cocoa for cocoa season at GH¢7,600 per tonne, translating into GH¢475 per bag of 64 kilogramme (kg) gross weight.
The price took effect from October 2, with the new season expected to commence on Friday, October 4.
This was announced by the Minister of Food and Agriculture, Dr Owusu Afriyie Akoto, at the 2018 Cocoa Day Grand Durbar in Accra.
He said the decline in the price of the commodity on the international market, which had forced all the other 21 producing countries to slash their producer prices, made it impossible for the government to review the producer price upwards.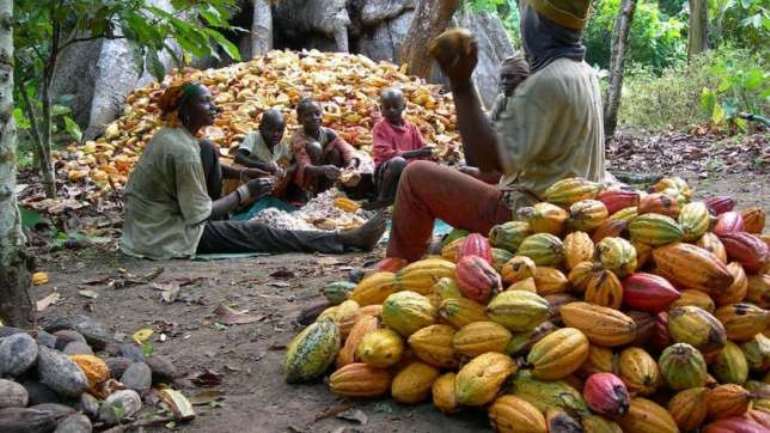 Cocoa price on the international market in recent times has reduced from US$3,300 per tonne to US$2,100, representing a decline of about 40 per cent.
He said the government, however, decided to maintain the producer price and not reduce it in order to minimise the adverse impact on farmers.
However, the Adontenhene at a press conference expressed displeasure on the cocoa prices that the government was being insensitive.
Nana Kofi Gyasi cautioned government to reverse the decision else he will pour libation to invoke the wrath of the gods on the president over his failed promises to cocoa farmers.
The Sienchiem chief, Nana Bofo Benin III on his part also said he is disappointed in the government.
He said they will cut down their cocoa trees for rubber and palm plantations if the situation continues.