Free SHS: K'dua SECTECH Students Use Woods, Plastic Chairs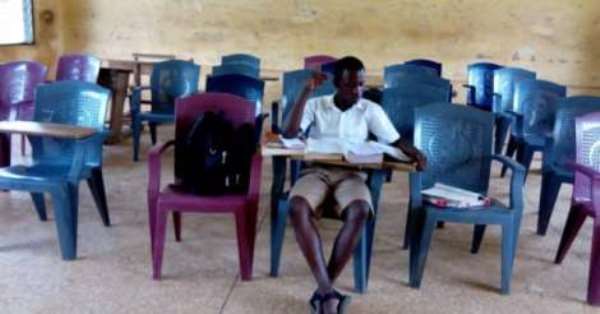 Some students of Koforidua Senior High Technical School (SECTECH) in the Eastern Region have been using plastic chairs for studies in their classrooms.
This is because the school is facing a shortage of desks.
The management of the school seems helpless as the students sometimes put a plank of wood on their laps to write.
Meanwhile, others put their books on their laps to write.
Other students also kneel to write as they use their chairs as tables on which they placed their books.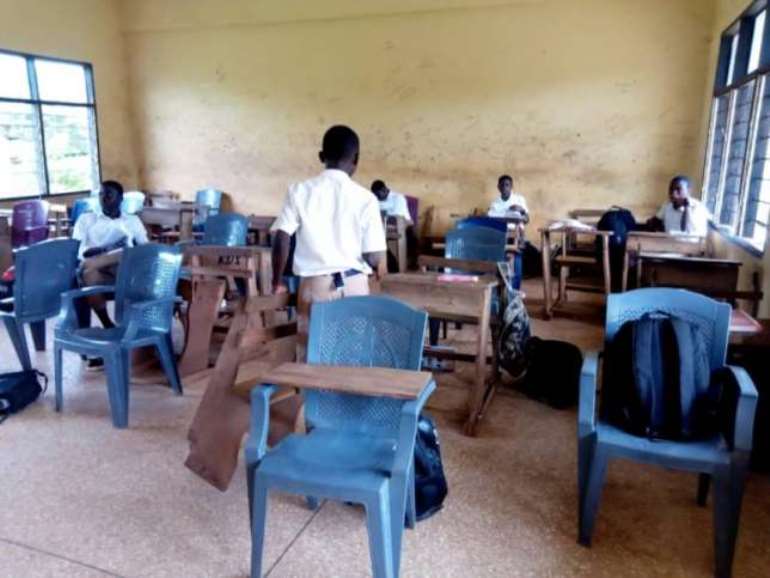 Some of the students complain of back and neck pain.
The school authorities are therefore appealing to the government, especially the Ministry of Education, to come to their aid.