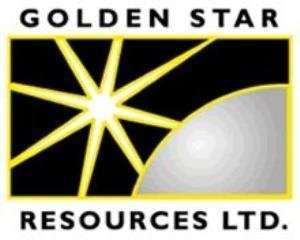 The Golden Star Resources Limited has announced the completion of a $125.7 million strategic investment by La Mancha Holding a Luxembourg-incorporated private gold investment company.
The investment relationship would help secure Golden Star's platform for growth in Africa and also strengthen the company's balance sheet.
A statement copied to the Ghana News Agency in Takoradi said La Mancha has invested approximately $125.7 million into Golden Star through a private placement following the receipt of the funds on Tuesday.
It said La Mancha has been issued with 163,210,500 Golden Star common shares, representing approximately 30 per cent of the outstanding share capital (on a non-diluted basis) after giving effect to La Mancha's investment.
The statement said the investment strengthens Golden Star's balance sheet and provides the company with increased financial capacity to unlock organic growth opportunities and participate in the consolidation of the African gold sector.
It said Golden Star's shareholders have voted to approve the private placement by La Mancha, with 98.95 per cent of votes cast in favour.
The company has also appointed two new directors to Golden Star's Board as part of La Mancha's right to appoint up to three nominees.
Mr Andrew Wray, Chief Executive Officer of La Mancha, and Graham Crew, La Mancha's second nominee, have joined the Board with immediate effect.
"Golden Star intends to release further information on the use of proceeds from this transaction during the fourth quarter of 2018 ".
Mr Sam Coetzer, President and Chief Executive Officer of Golden Star, said the company would give information on status of transaction during the fourth quarter.
'This strategic investment from La Mancha secures Golden Star's platform for growth as leading African gold producer. It will allow us to expedite our exploration and expansion programme at both our Wassa Underground and Prestea Underground Gold Mines as well as provide us with a funding position to participate in the consolidation of the African gold mining sector.
"It is transformative for our balance sheet, providing both strength and flexibility as we move forward, and it verifies the strong potential of our assets and the calibre of our management team".
"I am delighted to welcome Andrew and Graham to our Board and I am confident that their combined operational, corporate and financial experience in the mining industry will be beneficial as we focus on delivering the next phase of Golden Star's growth across Africa.'