Ghanaians Urged To "Go Green" On World CP Day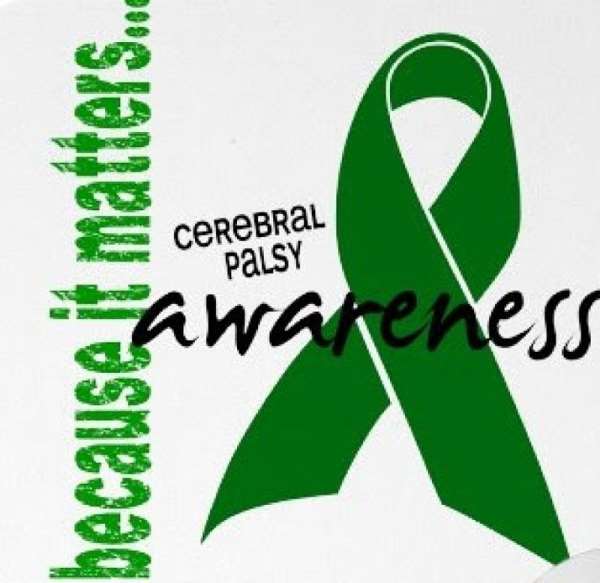 The Special Mothers Project, an advocacy and awareness creation programme on cerebral palsy issues in Ghana is calling on Ghanaians to wear something with a touch of green on Saturday 6th October
A statement issued and signed by Mrs Hannah Awadzi, Executive Director of the Special Mothers Project said Ghana will joins the rest of the world to celebrate World Cerebral Palsy day, a day set aside to celebrate people living with cerebral palsy and their care givers
World Cerebral Palsy (CP) Day marked on the 6th of October every year is also use to express pride in the lives and achievements of those with CP and the people and the organisations that support them
The colour green symbolizes "Hope" wearing green will help highlight issues affecting people living with cerebral palsy in Ghana and beyond.
Mrs Awadzi said the Special Mothers Project as a way of creating awareness on cerebral palsy will be distributing information leaflets to people on that day.
This year, a number of organizations and individuals in Ghana are doing something in their own small way to mark the day.
Mrs Awadzi said there is the need to create powerful voices for those with CP to change their world and connect organisations across the globe so they are better equipped to meet the needs of those with CP
As a way of helping create solutions to everyday problems of people living with cerebral palsy and also to act as a catalyst for social change and education campaigns that create solutions to universal challenges, The Special Mothers Project is will be organizing various training sessions for different stakeholders to enable more people understand cerebral palsy as a condition.
"There is going to be series of special parenting summit to help empower parents of children with cerebral palsy while we engage the public to look at ways that everybody can be involved to enhance the lives of families raising children with cerebral palsy.
World cerebral Palsy day celebration is a project coordinated by the World Cerebral Palsy Initiative, a group of non-profit cerebral palsy organisations with a global vision to create real change for people living with CP.
Cerebral Palsy is a neurological condition that affects movement and sometimes speech of children. It is the number one cause of disability in childhood