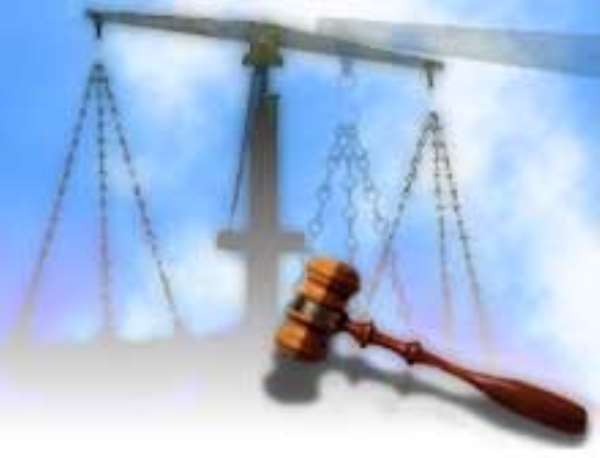 ...if Parliament fails to give them vote Accra, Oct. 24, GNA - The Diaspora Vote Committee (DVC), a pressure group campaigning for the right of Ghanaians abroad to vote, says it would seek the Supreme Court's interpretation on the issue if Parliament failed to give them the franchise.
"We have a legal team willing to challenge the constitutionality of any decision to stop the Ghanaian living abroad to exercise his or her franchise,"
Dr Kwame Frimpong, a leading member of DVC and a Professor of Law, University of Bostwana, said on Monday.
Answering a question at a press conference, he said the time had come for all Ghanaians irrespective of their place of abode to take part in the decision making process of the country.
The DVC, which is being represented by 20 of its members, are in the country to lobby politicians and the general public on the need for Ghanaians living abroad to exercise their voting rights. Mr Kofi Boateng, a member of DVC, said the realization of the dream (franchise) was unconditional.
According to him, DVC, which was non-political and non-ethnic, aimed to work with the Electoral Commission to ensure fair, secure and manageable voting by Ghanaians abroad.
Mr Boateng said the Diaspora had always been important to Ghana's socio-economic development and mentioned Tetteh Quarshie and Dr Kwame Nkrumah as two Ghanaians, who brought home cocoa and ideas, respectively for nation building.
"As globalisation takes hold and critical masses of people converge in lands away from their place of birth, the voting franchise should go hand-in hand with the fruits that the Diaspora brings home." He said granting those in the Diaspora the right to vote from their places of residence was only the first step to a fuller engagement. Parliament is due to debate and vote on the Representation of the People (Amendment) Bill, which when passed, would give very Ghanaian home and abroad the right to vote.