World Heart Day: Cardio Centre Screens 1,000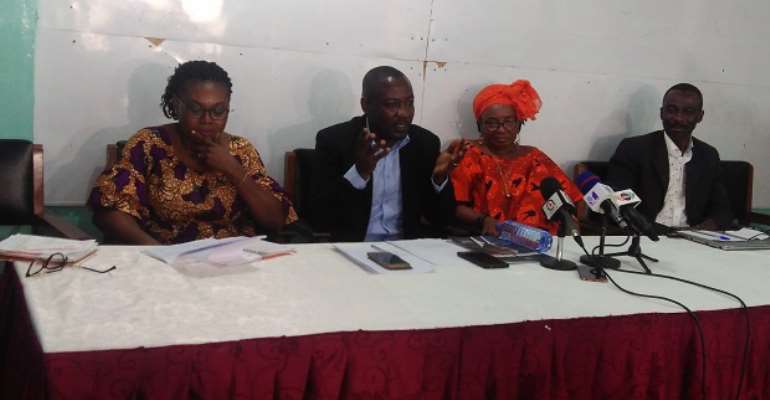 About 1,000 residents in the Accra metropolis were last Saturday screened for possible heart-related conditions in an exercise to mark the World Heart Day in the capital.
The participants, comprising staff of Ghana Revenue Authority, (GRA), National Cardiothoracic Centre (NCTC), Ghana Police Service, Ghana Immigration Service, Vodafone and TV3, who had earlier taken part in a nine-kilometre walk were screened for blood pressure, body mass index and cholesterol.
The Director of NCTC, Dr. Lawrence Agyeman Sereboe, in an interview after the aerobics session, explained that the exercise was to raise awareness on heart-related diseases and the need for early detection for better treatment outcomes.
"This year the theme is 'For My Heart, For Your Heart, For All our Hearts' and that is why we are drawing the attention of the public to ways they can keep their heart healthy," he said.
Dr. Sereboe cautioned the public against bad eating habits such as excessive intake of fatty foods, sugar and salt, as well lifestyles like alcohol and tobacco use, obesity and lack of exercises, which make the heart prone to diseases.
Heart Ambassador
According to the Commissioner General of the Ghana Revenue Authority (GRA), Emmanuel Kofi Nti, "Frequent workout results in a healthy heart that pushes out more blood with each beat, allowing it to beat slower and keep your blood pressure under control."
Mr Nti, who is the ambassador of this year's celebration, urged the public to make it a priority to go for medical checks regularly to stay healthy, work hard and pay taxes to help develop the country.
On behalf of the GRA, he presented a cheque of GH¢ 200,000 to support the activities of the National Cardiothoracic Centre.
The World Heart Day is set aside to raise awareness on cardiovascular diseases and stroke. The annual event, which takes place on September 29, is to inform people around the globe that heart diseases and stroke are the world's leading causes of death, claiming 17.3 million lives each year.