7,000 Public Schools Have No Toilets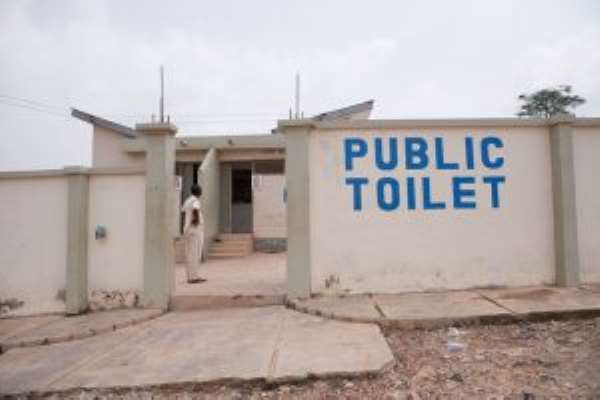 More than seven thousand public schools in the country are without toilet facilities.
This is according to data released by the coalition of Non-governmental Organisations in Water and Sanitation (CONIWAS).
The organization referenced a 2017 report by the Ghana Education Service (GES) which indicated that close to ten thousand private schools are also without toilet facilities.
Speaking to Citi News, the Vice Chair of CONIWAS, Attah Arhin, described the situation as worrying.
"Children who attend schools without toilet use that as an excuse to go back home and don't come back, teachers also use teaching hours to go look for a toilet facility because there are no toilets facilities available. The girls also miss school a lot during their menstrual period, so every month female students miss out for at least a week and this affects their studies," he said.
About 7,332 out of the 20,738 public basic schools in the country do not have toilet facilities, while 6,922 do not have urinal facilities.
Ghana ranked 7thworst in the world for access to improved basic sanitation with only 14% of its population having access to basic sanitation. This was revealed by the World Health Organization (WHO) and UNICEF JMP in 2017.
Available statistics indicate that about 1 in 5 Ghanaians defecate in the open.
This translates to an estimated 5.7 million Ghanaians engaging in open defecation.
According to the Accra Metropolitan Assembly (AMA), ninety-one percent of all dwellings in the national capital Accra are without private places of convenience.
The figures were released by the Public Health Unit of the assembly. It also revealed that the situation had created a heavy dependence on public toilets and unapproved places for the disposal of human waste in the city.
In a speech delivered by the Deputy Minister of Sanitation and Water Resources , Patrick Boamah, last month [September] on behalf of the Minister of Sanitation, Cecilia Abena Dapaah, the government said it had pumped 93 million dollars aimed at improving sanitation.