Philanthropist Supports 37 Military Hospital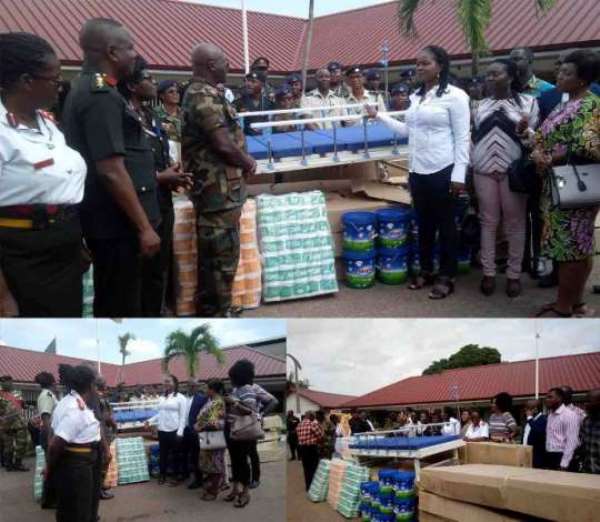 Mrs Cynthia Adjei, the Chief Executive Officer of Lysaro 3L Company Limited, dealers in magic detergents, on Tuesday donated 30 beds, assorted detergents and toiletries worth GH¢70,000.00 to the 37 Military Hospital in Accra.
She explained that she was compelled to donate after her sick mother could not secure a bed to sleep on when she was referred to two hospitals in Accra.
Mrs Adjei noted that although the 37 Military Hospital did not have a bed for her sick mother at that time, the Hospital did not turn her away but offered her the needed services.
She said because she was hit by the 'No bed syndrome,' she decided to give the items as her widow's might to support the operations of the Hospital.
Mrs Adjei said she had purchased over 140 quality beds and two other ambulances to support the health sector in the country.
She appealed to individuals who could lend a hand to donate to community health facilities so they could offer improved services.
Brigadier General Michael Akwasi Yeboah Agyapong, the Commander of the 37 Military Hospital, who received the items, commended Mrs Adjei for the donation.
He said the Hospital did not only lack beds but also needed mattresses and space.
He said the beds could also be used as 'Cardiac beds' for resuscitation.