Military Drills Competition Held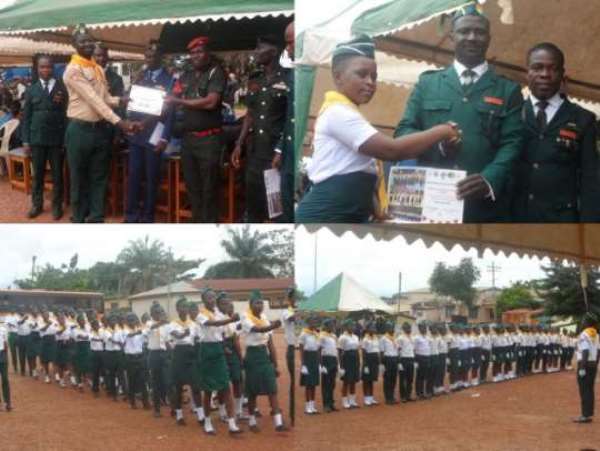 The Youth Ministry comprising different groups within the Mid-West Ghana Conference of the Seventh-Day Adventist (SDA) Church, on Sunday held military drills, band art and craft competition in Sunyani
The event being the first of its kind was to prepare the youth in the Church to identify ways to develop their God-given talents and skills to come out with creative ideas as a foundation to be socio-economically disciplined and self-reliant to make the Ghana beyond Aid (GbA) concept relevant to all.
The competition on the theme 'Equipping the Youth to be Relevant in the Era of GbA' was organised and sponsored by the Youth Ministries Department of the Conference, with the slogan 'Youth: Patriotism and Nationalism, Our Priority'.
It was designed to inculcate a sense of moral discipline into the participants to enable them to avoid acts of immorality, Pastor Lambert Owusu Boakye, the Youth Director of the Conference told the Ghana News Agency in an interview after the programme.
He said the aim of the Youth Ministry was to guide and prepare the youth of the Church to become useful citizens to their communities and the country as whole. A team of military personnel from the three Garrison in Sunyani came to supervise the competition and participants were from Sunyani North, Sunyani South, Sunyani East, Sunyani West, Bechem, Badu and Techimantia Districts under the conference.
Staff Sergeant Akore Adjenim-Boateng, the drill instructor, commended the organisers for the initiative and encouraged the participants to train harder to develop their skills because 'some would surely become great soldiers for the country in future,' he predicted.
The Sunyani North District was adjudged the overall winner of the competition.