Rejoinder : Mahama Is Our Next MP For Yendi Constituency - Group Declares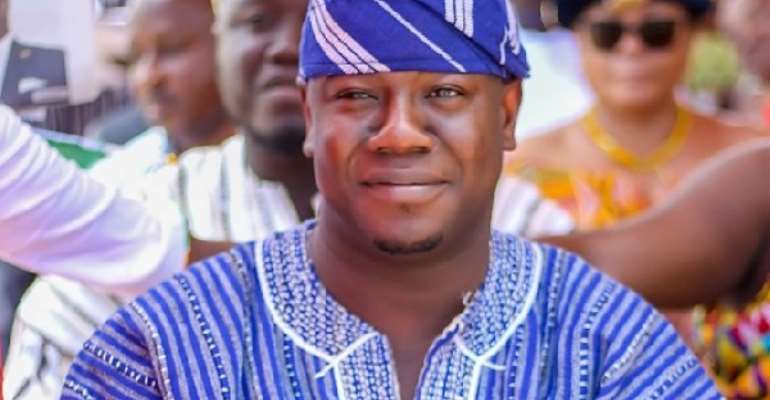 The attention of the constituency executives has been drawn to a news article with the above heading which appeared in the Ghanaweb and the online news portal mynewsgh.com on the 17th September,2018 and widely shared on various Social Media platforms, without any enquiry having been made to the constituency executives and Area Coordinators for their side of the story.
According to the statement signed by the secretary of a group, calling itself Friends of Farouk Aliu Mahama (FOFAM). "The constituency office receives GH¢ 2000 monthly from him to administer the party in the constituency and all Electoral Areas of the party receives GH¢ 2000 from him to solidify the base of the party in the constituency. "
We wish to state without any equivocation that, the allegation is misleading, scandalous, and malicious and juicy miscalculated at tarnishing the image of the party, it's hardworking executives and Coordinators.
For the avoidance of doubt, here are the facts regarding the donation :
In March this year, Alhaji Farouk Aliu Mahama donated an amount of GH¢ 2000 and pledged a monthly donation of GH¢ 2000 each for both executives and coordinators to run the affairs of the party, which he is yet to fulfil after five(5) months.
We are by this rejoinder asking Friends of Farouk Aliu Mahama (FOFAM) to desist from peddling falsehood in the pursuit of a clandestine agenda and therefore demand them to retract and apologise to the constituency executives. Editors of the media houses must also crosscheck such facts from the executives before going to the press in the interest of fairness.
Signed:
ABUBAKARI SADIQ NAM
CONSTITUENCY CHAIRMAN
YENDI